There are few more awe-inspiring wildlife experiences than watching migrating birds pass by, marvelling at the distances they've travelled, and how far they still have to go.
The very first summer migrant birds such as sand martin can already be seen from early March,  but migration does not starts in earnest until the last two weeks of the month. Most species and individuals won't arrive until the first two weeks of April, and migration continues throughout April right into May, when the last species to arrive are spotted flycatcher (rare in London) and swift.
Regular migrant summer visitors to London
Common sandpiper along the Thames mud and on lakes and reservoir edges
Common tern
Swift
Wheatear
Garden warbler
Blackcap
common whitethroat, lesser whitethroat, sedge warbler, reed warbler and chiffchaff
Sand martin, swallow, house martin and yellow wagtail, once common sights in summer, are now declining fast.
Rare to see
Rarer species: garganey, osprey, marsh harrier, hobby, ringed plover, little ringed plover, little stint, wood sandpiper, whimbrel, little tern, sandwich tern, arctic tern, balck tern, turtle dove, cuckoo, nightjar, woodlark, tree pipit, nightingale, common redstart, whinchat, ring ousel, grasshopper warbler, willow warbler (used to be very common up until around 10 years ago (almost entire population has moved northwards by 150 miles and is thought to be climate related)), wood warbler, spotted flycatcher and  pied flycatcher.
Migrant birds: what to look out for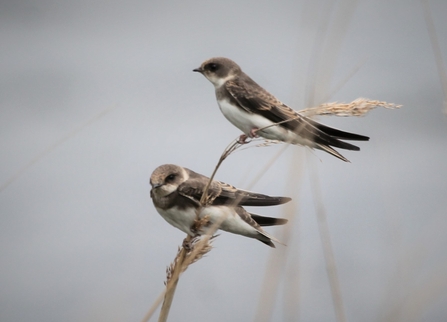 Expert birder Chris Farthing gives new and regular birders alike an insight into spring's most exciting arrivals, and where to spot them in London. After a winter of seeing the many of the same birds, optimism builds as the arrival of spring migrants approaches.
Summertime Warblers
The chiffchaff is a bird of woodland, scrub, parks and gardens. It sings its name out loud in a simple 'chiff chaff chiff chaff' song, which it performs from the tree canopy. Some chiffchaffs stay all year-round, but most migrate here from Africa. They are one of our earliest arrivals, singing their hearts out from the end of February onwards.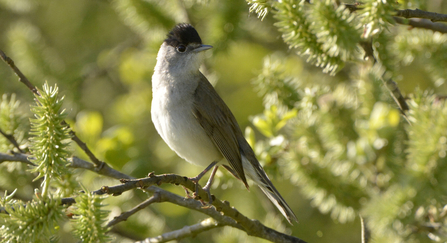 Once only a summer visitor to the UK, blackcap can now often be seen all year-round. They nest in hedges or brambles and produce up to two clutches of four to six eggs a year.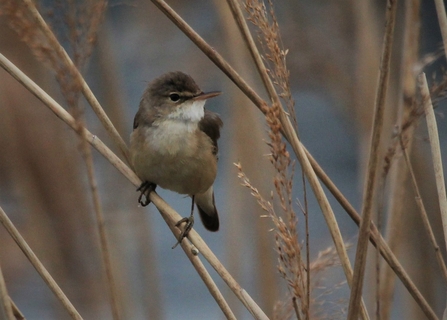 The reed warbler has an ability to occupy reedbeds of almost any size. You are more likely to hear their 'churring' song, than see them hidden among the reeds.
Activities and spotter sheets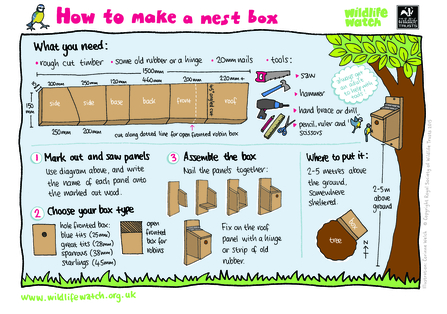 Discover spring near you
Read more about Spring in the City