Welcome to the new Wild Youth Hub where young people can find careers advice, social action inspiration and wellbeing exercises centred around wildlife.
It's been created by young people for young people, we hope you enjoy exploring the pages! There is a range of media to discover, including short films, illustrations, soundbites and animations. 
 
The hub is divided into three broad themes displayed below, click on the cards to start: 
Who made this hub possible?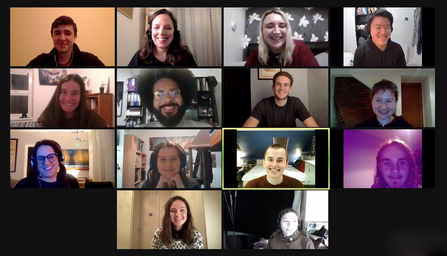 The Young People's Forum has been instrumental in creating the Wild Youth Hub: it was the group's key aim this year as we looked at how we could showcase and create a legacy for the Keeping it Wild project. They worked together to develop their initial ideas, create and curate the content displayed in the hub. From image choices to web design, from film edits to selecting a name, it's all down to them. Thank you to our inspiring group for their time and dedication in making this resource a reality.
Andrew Dixon created the three animations you'll find displayed on these pages. Andrew is also a member of our Keeping it Wild Young People's Forum.
You can find out more about his work here.
The illustrations displayed on the Social Action Project download guide and the Wild Youth Calendar have been created by Rumbidzai Marilyn Savanhu
You can find out more about her work here: marykeepsgoing.com
This work was funded by the DCMS Youth Accelerator Fund via National Lottery Heritage Fund.  It's part of the Keeping it Wild project: a London Wildlife Trust project in partnership with Headliners UK, John Muir Trust and London Youth.

Ways to get involved with London Wildlife Trust