Grant funders generously support our work to protect London's wildlife and inspire Londoners.
We receive generous support from a wide range of trusts and foundations, lottery distributors, landfill funders and other grant making bodies.
From community outreach to outdoor education to landscape conservation, our grant funders support a broad range of our projects, for the benefit of London's people and wildlife.
If you are interested in finding out more about how your organisation could support the work of London Wildlife Trust, please contact Amy Warner:
Call 020 7261 0447 or email awarner@wildlondon.org.uk.
We are immensely grateful to all of our supporters. Just a few are featured below.
Current Supporters of our work:
A generous grant from the D'Oyly Carte Foundation will allow us to undertake a hydrological survey of Crane Park Island located in Richmond. This survey will allow us to understand how water is flowing through the island and what work needs to be undertaken to ensure the island stays wet. This is essential as the island is home to a population of rare water voles who need wet riverside habitat and the plants found there for their survival.
The Esmée Fairbairn Foundation is supporting Water for Wildlife, a London-wide project to improve habitats and our knowledge of the waterbodies in the capital, and engaging volunteers across London in citizen science. The presence of dragonflies and damselflies is used as an indicator of the quality of freshwater habitats such as lakes, canals and rivers; volunteers will monitor dragonfly and damselfly species to help us better understand the health of London's waterbodies. The knowledge gained through this project will be used to guide practical habitat improvements at 20 sites across London.
Greater London Authority (GLA)
The GLA, though their Greener City Fund Community Grant Scheme, has generously funded new floating reedbeds at Camley Street Natural Park, alongside desilting the pond to improve the area for pond dipping. This is a unique urban nature reserve, located between King's Cross and St Pancras. The woodland, grassland and wetland habitats, provide a rich habitat for birds, butterflies, amphibians and plant life. A visitor centre caters for the thousands who visit annually.
The multi-functional floating reedbeds will be placed in the system on the Regent's Canal. They incorporate excellent habitats for birds to nest, invertebrates to live, and fish to spawn and shelter from predators. The reedbeds will also provide a range of ecosystem functions, including the absorption of excess nutrients from the water, mitigating canal pollution.
Through the Heathrow Communities for Tomorrow fund we will be delivering 66 conservation volunteering opportunities for people local to Yeading Brook Meadows, Ickenham Marsh and Ten Acre Wood in Hillingdon, west London. The volunteers will be able to take part in a variety of activities on the sensitive areas of the reserve including clearing scrub and managing invasive species.
The reserves are a mix of ancient woodland and wildflower meadows and support species such as water vole, bank vole, kingfishers, kestrels, buzzards and red kites.
Heathrow Communities Together Fund have also funded a project at Huckerby's Meadows which will engage local people to visit and enjoy the reserve and use it as a social space. Local volunteers will get to get to know other local people with similar interests, and be instrumental in improving the local habitat. 
Huckerby's Meadows is a mix of terrain of old pastures, remnant orchard, scrub, river and wet woodland, as well as grassland that has established on the site of an old airport car park.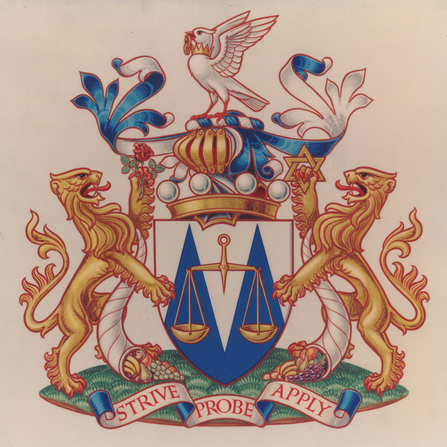 Michael Marks Charitable Trust
A generous grant from the Michael Marks Charitable Trust is funding our habitat conservation work on 5 of our chalk grassland reserves in south London.  Over the course of a year we will run 156 volunteering days where we will be cutting back scrub and other invasive species, scything the meadow, maintaining infrastructure on the reserves and collecting green hay and wild flower seeds from the local flower-rich meadows to reseed bare patches of ground. Chalk grassland is one of the most endangered habitats in Britain, and one of the most species-rich: in a well-managed chalk grassland you can find as many as 40 different species in just one square metre. It is a landscape wildlife rich with hedgerows, orchids, reptiles, butterflies and glow-worms. It is particularly important for a range of nationally rare and protected species, such as the small blue butterfly and man orchid which are found across several sites in Sutton, Croydon, Bromley and north Surrey.
National Lottery Heritage Fund
A grant from the National Lottery Heritage Fund (NLHF) is enabling us to deliver Keeping it Wild, our new youth focused project which will empower and inspire 600 young people aged 11-25, from backgrounds currently under-represented in nature conservation and wildlife, to gain vital skills while discovering, conserving and sharing their experiences of the capital's wild spaces. 
The project will run for 3 years and is being delivered in partnership with London Youth, Headliners and the John Muir Trust. Young Londoners from a range of backgrounds have the opportunity to take part in five different activity strands, with the programme path tailored – by young people themselves – to best suit their needs, interests and age group.
The National Lottery Heritage Fund, formerly known as the Heritage Lottery Fund, is the largest dedicated funder of heritage in the UK.
Since its creation in 1994, The Wildlife Trusts have worked closely with The National Lottery Heritage Fund to connect people to nature and each other, save precious wildlife-rich places, create new woodlands, wetlands, meadows and many other habitats and protect rare and endangered species.
The National Lottery Heritage Fund has invested a total of £7.9bn in 43,000 heritage projects. The hundreds of Wildlife Trust projects across the UK supported by the National Lottery Heritage Fund have benefited thousands of people from all walks of life – helping them to experience the joy of wildlife in their daily lives; from children and young people to older generations; from those living in urban areas to those in the countryside, or by the coast.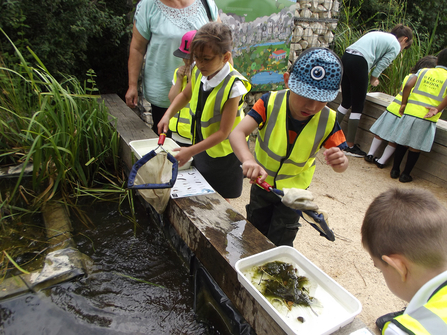 Reta Lila Howard Foundation
The Foundation has kindly donated towards out 'Go Wild in the City' our outdoor learning programme at Woodberry Wetlands which will benefit 2,700 school children and 1,460 local children who are based around Woodberry Downs. The programme includes 'Tiny Tadpole' sessions for under 5's, weekend drop-in sessions for local families, a holiday nature club, formal school sessions and a weekend festival for the community to enjoy. All sessions will be fun, hands-on and engaging half-day workshops of outdoor activities including, but not limited to, pond dipping, mini-beast hunts, discovering animals in the reedbeds, local seeds and germination, frog days and the life cycles of a wetland habitat. 
Find out more about our outdoor education sessions at Woodberry Wetlands here. 
The Stavros Niarchos Foundation (SNF) is providing generous support towards the construction and fit-out of our new learning and visitor centre at Camley Street Natural Park, due to be built in 2018. This will replace the current structures at the reserve, which are over 30 years old and no longer fit for purpose. It will enable us to increase our capacity to reach over 7,000 adults, children and young people per year through an activity programme of conservation volunteering, outdoor education, community outreach and adult education events.
The new learning centre will be fully accessible and SNF's support of the building's multi-purpose learning space will enable us to create the nature ambassadors and urban conservationists of the future.
Veolia Environmental Trust
Veolia Environmental Trust is funding our vital work at Camley Street Natural Park, a unique urban nature reserve, surrounded by significant new development in a bustling part of central London - between King's Cross and St Pancras. The woodland, grassland and wetland habitats including ponds, reedbed and marshy areas, provide a rich habitat for birds, butterflies, amphibians and plant life, while a visitor centre caters for the thousands who visit annually.
The site is currently closed whilst it is being redeveloped. The old building has been taken down and a new state of the art multi-purpose learning space is being built in its place. The site is also being relandscaped to ensure the more sensitive areas of the reserve will be protected from the high footfall that we are expecting when the site reopens. The money from Veolia Environmental Trust is going towards this essential work including creating a new meadow and hedgerow area, installing new paths and fencing and planting new trees.