Keeping it Wild Traineeships
A full time, three-month Traineeship for 16-25-year-olds, paid via a bursary.
You'll be based at one of our nature reserves, learning practical skills in urban nature conservation, community engagement, media, journalism and communications.
What's a Traineeship like?
Trainee Dan gives us a sneak peak...
Check out what the current Trainees are up to over on our Instagram feed, and catch their takeovers saved on our Highlights, or read some of their thoughts on our blog pages:
Some people say that jobs are a stepping stone, but this

was more like a trampoline – it will open so many

doors for a career in conservation.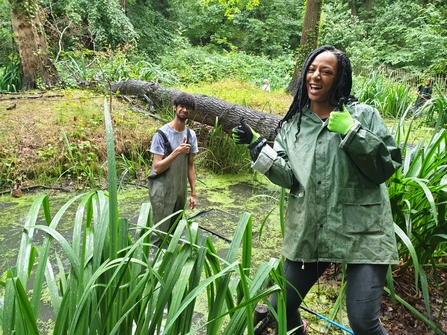 Our Trainees so far: