London's Living Landscapes
London's Living Landscapes initiative seeks to protect, conserve and enhance the capital's wildlife.
"London is remarkably green but it is definitely becoming greyer"
London Wildlife Trust wants to connect fragmented natural green and blue spaces to form vibrant landscapes and to work in partnership with London's diverse communities to enjoy and help their natural environment.
Although London is a big city with lots of development pressures, it has a high proportion of green space, and there is great potential to deliver landscape-level conservation projects.
The capital needs a new powerful vision to protect and conserve the city's nature in the face of economic growth and social challenges. Whether it's peregrine falcons over the inner city, the historic deer parks of Richmond and Hampton, the wildness of the Thames' grazing marshes out east or the vibrancy of wasteland flowers and insects, the living landscapes of London are critical.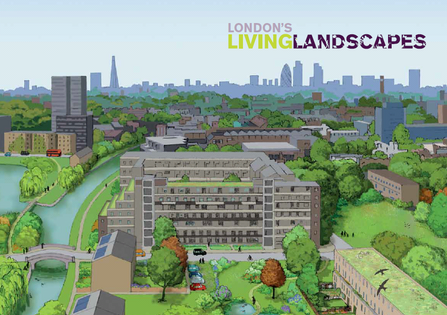 London's unique characteristics mean that Living Landscape models used by many rural Wildlife Trusts are not relevant to much of the capital. However, the Trust believes there are Living Landscapes principles that could and should be applied to its work, for the benefit of London's wildlife and the city.
The aim is to work to the following principles:
1. Protect and conserve biodiversity, and where possible, deliver net wildlife gain
Wildlife is still under pressure, from development, diffuse pollution, inappropriate management, visitor pressures and persecution. Our key aim is to secure the protection of existing ecological assets, and enhance the biodiversity of others to bring about a greater ecological resilience to the network of greenspaces across the capital.
2. Connect Londoners to their local natural greenspace
The many benefits of contact with greenspace are now acknowledged. These include greater mental and physical wellbeing and increased opportunities for recreation, learning, relaxation and social interaction. Encouraging Londoners to use their local greenspace, rather than travelling outside the capital, can improve community cohesion and increase social capital.
3. Connect local greenspaces to the wider landscape of London
Tackling London's highly fragmented landscape is a huge challenge for nature conservation. The Living Landscapes principle is based on the rationale of re-connecting greenspaces to help to restore damaged ecosystems and protect healthy ones. A landscape with strong connectivity between areas of greenspace is more likely to deliver ecosystem services, such as better air quality, temperature amelioration and flood alleviation; as well as boost wildlife populations.
4. Connect nature conservation and greenspaces to the wider sustainability agenda
Connecting nature conservation and community engagement to sustainability can bring a large range of benefits. For example, creating urban orchards or food growing schemes, designed to reduce food miles and improve food security, can also improve personal well-being, increase social capital and create useful wildlife habitats.
5. Work in partnership to deliver these objectives
The conservation of London's biodiversity is delivered by countless organisations and individuals. The Trust works in partnership with a wide range of organisations, and much of our work is delivered by committed volunteers and supporters. This approach is critical to ensure future buy-in and commitment to a Living Landscape approach.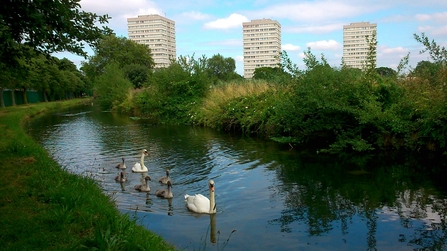 Implementing Living Landscapes
The All London Green Grid is, in many ways, setting out a Living Landscapes approach to delivering a greener London that is more resilient to climate change, can help to achieve biodiversity conservation objectives, and deliver multiple health benefits to people. London's Living Landscapes can act as a vision and delivery mechanism for the All London Green Grid with special emphasis on biodiversity conservation and access to nature.
The Mayor of London is committed to continue improving London's green space and public realm by creating pocket parks and planting street trees. London's Living Landscapes could be a focus for the improvement of pocket parks for biodiversity and people while the planting of suitable street trees could be aligned with landscapes such as the Great North Wood.
London's Living Landscapes could also provide a new focus that would deliver biodiversity within a new London Nature Partnership; complement existing Nature Improvement Areas and establish new ones; ensure wildlife sites do not remain as isolated reserves but connect to form corridors; expand and support catchment plans by addressing riverside management; and provide opportunities through which unemployed people can gain the skills to be able to gain 
Examples of London's Living Landscapes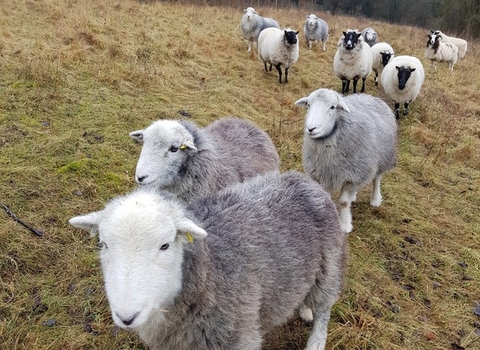 Capital Downs
A collection of dry valley systems containing chalk grassland, chalk scrub and woodland skirting the North Downs, on the southern fringes of London and northern Surrey. Working with the Kent and Surrey Wildlife Trusts in the Green Belt there are high quality wildlife sites among other land uses – arable, pasture, landfill and golf courses.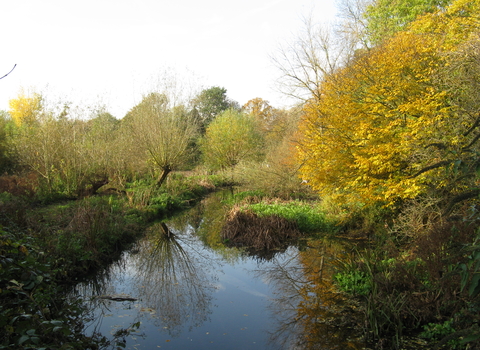 The River Crane 
Forming part of the west London Green Chain, a 32 km stretch of interconnected green spaces that runs along the River Crane and the Yeading Brook. It is recognised as a vital wildlife corridor. The River Crane becomes tidal near the Thames - a unique feature amongst west London's rivers.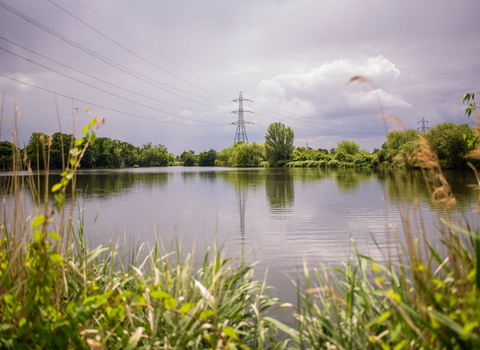 The Lee Valley
Forming a 'natural' corridor on London's doorstep and stretches 42 km along the banks of the River Lee, from Hertfordshire, through Essex, to the Thames. It contains a variety of landscapes and open spaces, industrial heritage sites and nature reserves, marshes and reservoirs. The London and Herts and Middlesex Wildlife Trusts help manage this Living Landscape, which is within the Lee Valley Regional Park.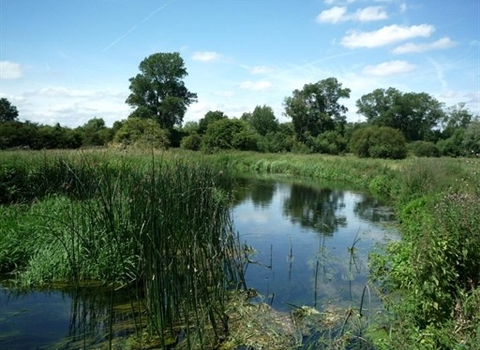 The Colne Valley
On the western fringes of London faces threats including habitat loss and fragmentation, flood risk, inappropriate development, pollution, and invasive species. The London and Herts and Middlesex Wildlife Trusts help manage this Living Landscape, which is within the Colne Valley Regional Park.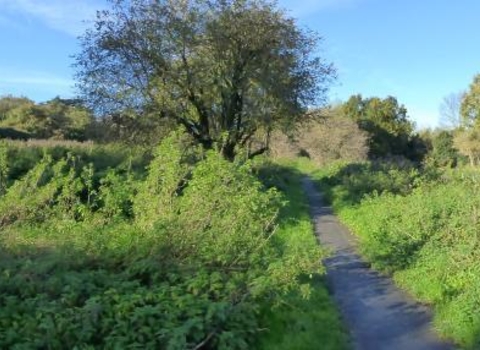 The Wandle Valley 
Running north westerly from Waddon to the Thames at Wandsworth. It had reputedly the highest density of water mills of any river in England. Much improved through conservation and still flowing through significant stretches of industry, housing and commercial centres.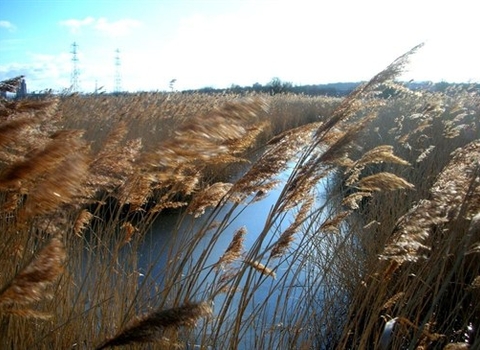 Erith, Crayford & Dartford Marshes
Located in the Thames Gateway, are an expanse of marshland covering over 500ha, some of the last remaining floodplain grazing marshes in London. They are now restricted to an area between Thamesmead, Belvedere and Dartford.
Find out more