Join the movement, Be the movement  
 
Keeping it Wild is a new project, funded by National Lottery Heritage Fund, that will empower and inspire 600 young people aged 11-25, from backgrounds currently under-represented in natural heritage, to gain vital skills while discovering, conserving and sharing their experiences of the capital's wild spaces. 
Young Londoners from a range of backgrounds have the opportunity to take part in five different activity strands, with the programme path tailored – by young people themselves – to best suit their needs, interests and age group.
Alongside National Lottery Heritage Fund, further support and expertise comes from project partners, Headliners (UK), John Muir Trust, and London Youth.
There are plenty of opportunities for you, or your group to get involved in this exciting programme: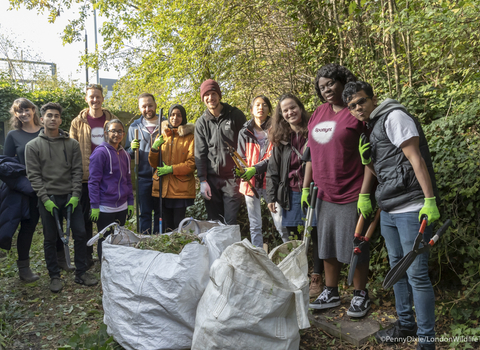 Represent! Social Action Projects
Are you part of a youth group? Got a great idea to improve a green space in your area? Or a wildlife conservation story you want to spread the word about?
London Youth will support your group and help you get your project off the ground!
You'll receive a John Muir Award and work with Headliners (UK) to make digital media to promote your idea and share with others.
Visit the London Youth website for more info
The latest from Keeping it Wild:
Stay in the loop
Sign up to our mailing list to find out about the latest Keeping it Wild events and opportunities.
Over the next three years Keeping it Wild will enable the Trust, and other partner organisations such as the John Muir Trust, to inspire more young people to care about, and protect, wildlife and wild spaces.
Keeping it Wild is one of 12  National Lottery Heritage Funded Kick the Dust projects. 
Contact us 
For more information, get in touch with our Keeping it Wild Project Manager Emily Morshuis on emorshuis@wildlondon.org.uk or 020 3897 6156