Keeping it Wild:
         Urban nature opportunities for young people in London 
Since 2018, London Wildlife Trust has been delivering the Keeping it Wild programme which successfully inspired over 1000 young people aged 11-25 to become actively involved in the protection and promotion of London's natural heritage. Young people took part in nature conservation projects in their local communities, completed paid traineeships and were involved with our youth forum with the overall aim of making nature more inclusive, accessible and relevant to young people living in London.
The programme focused on young people who are typically under-represented in the environmental sector, with 93% of young people coming from at least one of the target groups: Black, Asian or minoritised ethnic heritage (76%), disabled young people (30%) or young people from lower socio-economic communities (41% of Keeping It Wild participants live in the top 20% most deprived communities in England). The project really set out to help change the face of the environmental movement! Read the Final Impact Report here
The project was delivered by a partnership, led by London Wildlife Trust and included London Youth, Headliners UK and John Muir Trust. The first phase of Keeping it Wild was one of 12 National Lottery Heritage Funded Kick the Dust projects. Further support came from George Bairstow Charitable Trust, and Tallow Chandlers Charitable Trust.  
                            The Next Chapter: 2021-2024
We have received further funding for the project which means we have the exciting opportunity to continue the impactful work being achieved with young people at the Trust. This opportunity is funded by the Mayor of London and the National Lottery Heritage Fund with support from the Westminster Foundation and The Worshipful Company of Tallow Chandlers.

There are plenty of opportunities for you and your friends to get involved in: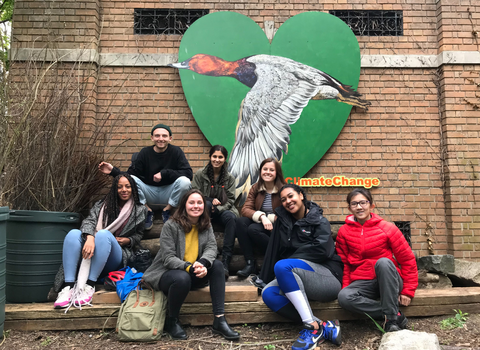 Young People's Forum
A diverse group of 16-25-year-olds acting as a consultative panel and sounding board for this project. A chance to get your voice heard gain skills in a range of different areas including media, ecology, comms and project management. 
Recruitment for London Wildlife Trust's Youth Board (formerly the Young People's Forum) will be open in January 2022 
Find out more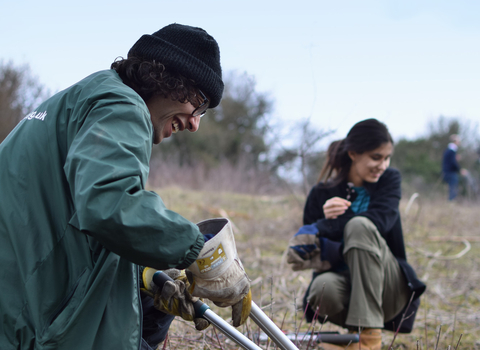 Traineeships
Keeping it Wild Trainees spend four months with us learning practical skills in urban nature conservation, community engagement, environmental education and communications. The Traineeship is full time, paid via a bursary. 
Recruitment for the Keeping it Wild Traineeships is now closed
Find out more from young people involved in the project: 
The latest from Keeping it Wild: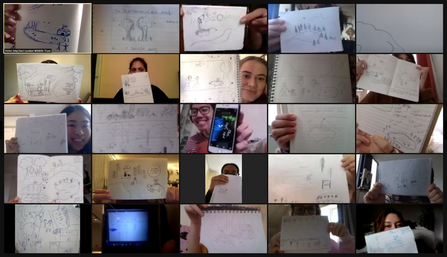 Watch our Youth Accelerator Fund showcase event
 
The team hosted a youth-led event showcasing the achievements of our latest programme's Digital Media and Marketing Trainees.
This was a free virtual event held across Thursday 9th - Friday 10th December 2020 - organised to explain how our Youth Accelerator Fund project came together, as well as to provide valuable career advice for young people on entering the sector. You can watch the recordings here. 
Through placing young people's experience at the heart of a new digital fundraising campaign, London Wildlife Trust, Headliners (UK) and fundraising agency Open want to ensure that their voices shape the future of the environmental sector.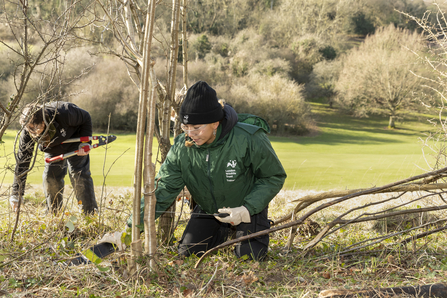 Festival of Learning Awards
We are thrilled that the Keeping it Wlild Traineeships activity strand has been recognised as Highly Commended in the Festival of Learning Awards 2020. Festival of Learning is the biggest celebration of lifelong learning in England, find out more here.
King's Business School
We were recently lucky enough to work with Digital Marketing students at King's Business School, exploring new methods of marketing to allow us to boost engagement with young people. Check out this video created by the department to record the experience: 
Contact us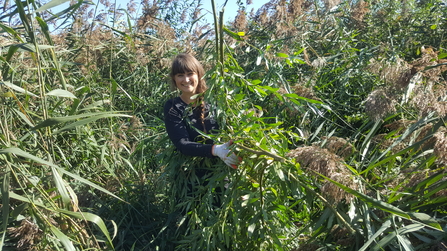 For more information, get in touch with our Youth Programmes Manager Emily Fox on efox@wildlondon.org.uk or 020 3897 6156