Consultancy at London Wildlife Trust offers a unique team focused on strategic landscape ecology, nature recovery and community engagement. Offering professional services to a range of public and private sector clients.
 
Our purpose is aligned with the Trust; to embed wildlife-rich green spaces and green infrastructure into the built environment in order to enhance the city's ecology and to support local communities to better understand and care for the natural environment.
Services we offer
Provisional ecological assessment

At this stage, we undertake an assessment to advise you on the ecological constraints and opportunities for your project. We can review existing information, including existing provisional ecological assessment or other ecological survey information.

We will ultimately advise you on the feasibility of delivering a project that delivers for people and wildlife.
Developing a vision

Here we work with the client and architect team to build a strong ecological narrative for the development that will achieve significant biodiversity net gain by protecting existing ecology, enhancing green infrastructure and connecting it across the development. 
Concept and masterplan design support

Providing layout design recommendations that help meet the vision principles. This includes identifying key local habitat, species and ecological conditions that will help integrate the new development into the local ecological network and help contribute to a 'Nature Recovery' framework. We can also advise on material and planting palettes that benefit wildlife in the local context.
Urban Greening and Biodiversity Net Gain assessments 

In line with the latest regional and government policy, our team will complete assessments for: 

Urban Greening: to meet London Plan recommendation to achieve an Urban Greening Factor target score of 0.4   
Biodiversity Net Gain: to meet the forthcoming mandatory requirement for biodiversity net gain across all new development sites 

The output will be a report that incorporates both assessments and associated scores, and updates to the report as required.
Detailed design review

Our team work closely with the lead landscape architect to provide specialist ecology advice with regards to planting palettes, soil substrates and build-ups to ensure that the overall vision and masterplan is maintained through detailed design production. 
Stakeholder engagement

Supporting clients to engage with key stakeholders and community groups to broker consensus for the scheme. This includes attending meetings and supporting in the preparation of consultation materials. 
Selected projects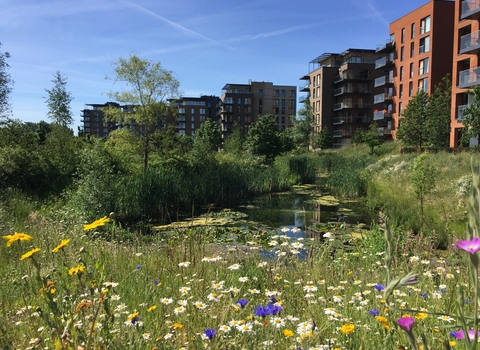 Kidbrooke Village
Having developed a strong partnership with Berkeley Homes in the design and regeneration of Woodberry Down and Woodberry Wetlands in Hackney, London Wildlife Trust was commissioned to review and evolve the masterplan for Cator Park at Kidbrooke Village.  
The Trust worked closely with landscape architects and civil engineers to introduce a rich mosaic of habitats and vegetation types to increase the ecological value and achieve Berkeley Homes' commitment to biodiversity net gain. The Trust also ensured local community engagement with nature through on-site interpretation and volunteering, and they engaged the Council's planning and parks teams to ensure the project extended the green infrastructure network beyond the site boundaries.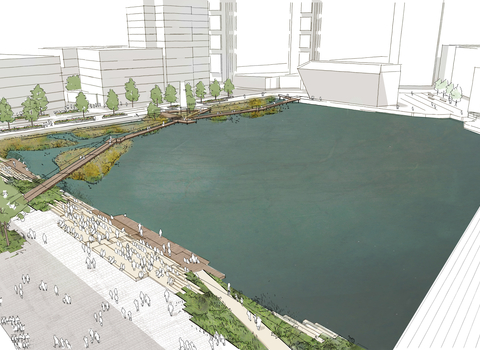 Canada Water
British Land has commissioned London Wildlife Trust as strategic ecologists for their large-scale Canada Water regeneration project. London Wildlife Trust support the development of a landscape strategy to ensure the generation of ecologically-rich green infrastructure and a biodiversity net gain across the site, including the enhancement of Canada Water dock, a Site of Importance for Nature Conservation.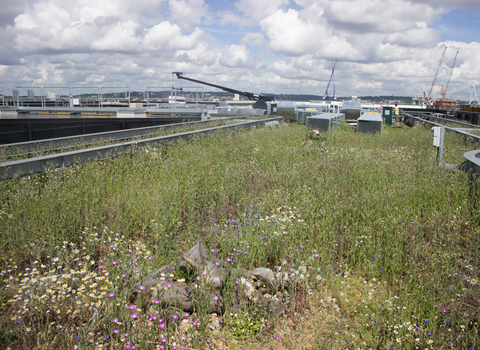 King's Cross
King's Cross is one of the largest and most high-profile developments in London. As part of the site-wide landscape strategy, London Wildlife Trust has been commissioned by Argent LLP to develop an Urban Greening assessment and ongoing monitoring and evaluation programme to establish the success of the strategy and make practical improvements where necessary.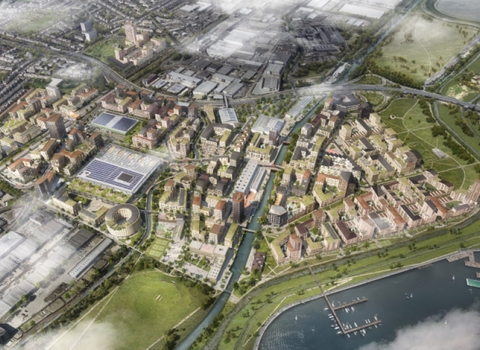 Meridian Water
London Wildlife Trust have been appointed by Enfield Council to assist in developing the Meridian Water masterplan with specific reference to nature and biodiversity. Having assessed the open spaces and the Council's draft masterplan, London Wildlife Trust continue to provide the Meridian Water design team with tangible guidance and ideas on how nature can provide added value to the development. 
Frequently asked questions
Where do the profits go?

As a charity, the Trust cannot generate profit, but any surplus we generate from our consultancy is reinvested back into meeting London Wildlife Trust's charitable objectives of nature conservation, education, and research. The consultancy's financial management is audited as part of the Trust's annual accounts.
Working with developers

We are acutely aware that new development can be a driver of biodiversity loss within London. The Trust campaigns and advocates through our policy work to ensure that planning, guidance and legislation will result in minimising that loss and securing net gains for biodiversity.  Whilst the trajectory of planning policy has been mostly in an environmentally positive direction over the past 40 years, the pressures of London's growth (meaning 66,000 homes to be built a year through to 2041) still require expert advice to guide development to secure gains for biodiversity. For this reason, we will only work with developers who wish to contribute to nature's recovery through high-quality nature-based plan and designs.

We also offer opportunities for organisations to contribute to our work as a corporate supporter.
Conflicts of interest?

The Trust will not work on commissions that we believe cannot result in net gains for biodiversity, and/or merely to secure planning permission.  We will, where possible, object to planning proposals that would result in significant damage or loss to wildlife habitats or key species' populations.
Get in touch
We are happy to look at your project in more detail and discuss how we can help.
Email enquiries@wildlondon.org.uk to start a conversation.