We believe that by working together, we can better achieve our vision of a London alive with nature, where everyone can experience and enjoy wildlife
We want to build mutually rewarding partnerships with companies who share our values and who want to make a difference for London's wildlife and people.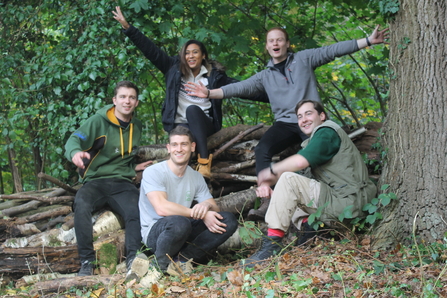 Your company and London Wildlife Trust
A partnership with London Wildlife Trust works both ways. Benefits to your company include:
A dedicated relationship manager;
Wildlife and conservation expertise – our ecologists and wildlife experts can deliver workshops and other engagement opportunities that will inspire and motivate your staff;
Profile – your company will be supporting wildlife in London at a time when threats to the environment, species, and the importance of green space in urban areas is increasingly on the public agenda;
Brand exposure – our website receives more than 220,000 hits per year and our magazine has 14,000 readers;
PR and social media – we recognise and thank our supporters through our online and social media channels;
Staff engagement – we can offer a range of engagement opportunities for your staff, including our Wild Workday programme, wildlife workshops, guided walks and talks, as well as opportunities to support beneficiaries of our work such as young and under-represented people.
Your company can help us protect London's wild spaces by: 
Making a donation;
Pro bono support;
Cause related marketing – donating a percentage of sales;
Sponsorship – of publications, events, or parts of our programmes;
Choosing London Wildlife Trust as your charity partner;
Employee fundraising. 
Find out more
Existing Partnerships
Thank you to our current corporate partners who are working together with us to protect London's wildlife: