Our research into London's rich and varied wildlife
Many research projects are undertaken by London Wildlife Trust, often in collaboration with other conservation organisations.
Click the links below to find out about our ongoing research, and reports we have recently published:
Brownfield? Greenfield? The threat to London's unofficial countryside
n this report, we aim to demonstrate that urban wastelands are far from being wasted assets. They often support a rich array of wildlife and provide people living and working in urban areas with the opportunity to experience nature on their doorsteps. This is particularly important where public access to other local green open spaces is very limited. Brownfield sites (the term used by developers and planners to refer to previously-developed land) are often more natural and full of wildlife than many greenfield sites.
Read the report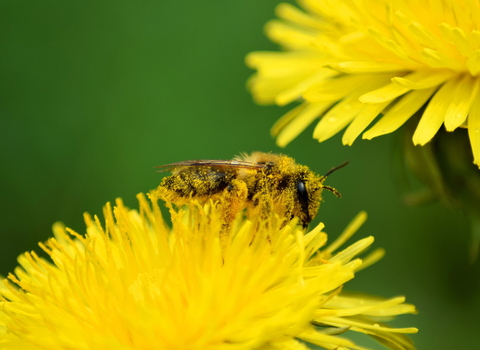 A buzz up top
A buzz up top aims to inspire and encourage anyone involved with the creation of green roofs and living walls, to include elements and features that benefit insects and other invertebrates. 
Green roofs and living walls are increasingly recognised as vital components of urban green infrastructure. They can perform essential ecosystem services to help mitigate the impacts of climate change in towns and cities, serve to provide more attractive and accessible roof surfaces, and importantly provide additional spaces to conserve biodiversity.
Read the report