A project aiming to reconnect Londoners with their local waterways and wetlands.
London's freshwater habitats have always been an important part of people's lives but unfortunately many have been modified, damaged and even built on to accommodate a growing population, increased demand for space, and the development of London.
Luckily, people attitudes towards rivers and wetlands are slowly changing and London Wildlife Trust is now seeking to better understand these important habitats and the species they support, in order to manage and restore them.  
Water for Wildlife was launched in 2016 and has since been collecting data and making habitat improvements across London. It will continue to run until December 2019, supported through funding from Esmée Fairbairn Foundation and Thames Water.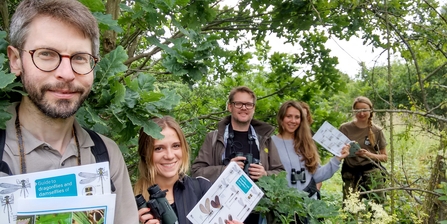 Volunteer with Water for Wildlife
Help us survey rivers, streams, canals, reservoirs and ponds across London, looking for the creatures that call them home. Surveying focuses on Odonata; the order of insects more commonly known as dragonflies and damselflies. As well as looking pretty, these dazzling creatures provide a useful indicator of habitat changes – quickly re-colonising restored waterways and relocating in response to climate change. We are working with British Dragonfly Society to deliver surveys between May and September. Training sessions for new volunteers are held in June and July.
In addition, we are looking for practical conservation volunteers to help us improve freshwater habitats for a range of species across the city. Habitat improvements will take place at a selection of London Wildlife Trust nature reserves and partner sites, and may involve pond and river restoration, management of bankside vegetation, marginal planting, and removal of non-native species.
To find out more about becoming a volunteer email WfW@wildlondon.org.uk or sign up to our mailing list to hear about our upcoming volunteer sessions.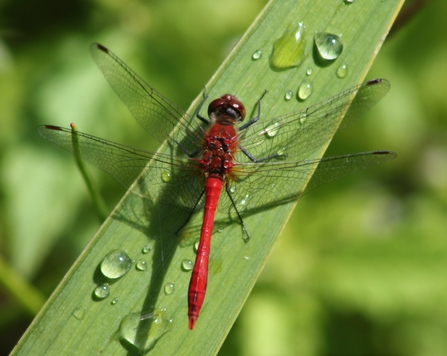 Become a Dragonfly Detective
If you can't commit to taking part in regular surveys, you can still help by submitting records to our citizen science survey, Dragonfly Detectives, hosted by the wildlife data service Greenspace Information for Greater London (GiGL). Results from Dragonfly Detectives and our surveys allow us to map species across London, and lead to the development of an atlas of Odonata for London.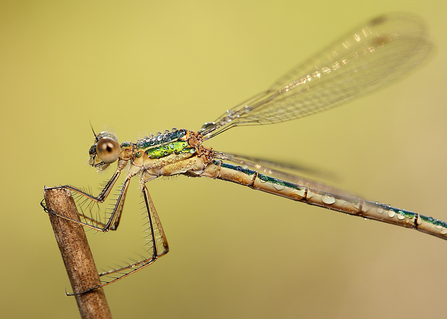 Download resources to record your sightings
Adult dragonfly recording form
Odonata recording reference guide
Tweets from Water for Wildlife
Subscribe to our mailing list to stay up to date with our latest news and volunteering days