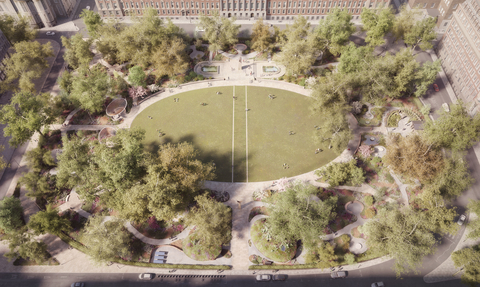 Grosvenor Square
London Wildlife Trust are partnering with Grosvenor to bring a series of events to Grosvenor Square throughout 2022.
London Wildlife Trust are excited to be working with Grosvenor to deliver a varied programme of activities, events and workshops for all ages, including local families, young people and adults. We'll also be working with local schools to deliver relevant activities for science, geography, history, and art curriculums. 
Over 2022, we will be collecting feedback that will help to establish a sense of how best the space can be used for the community.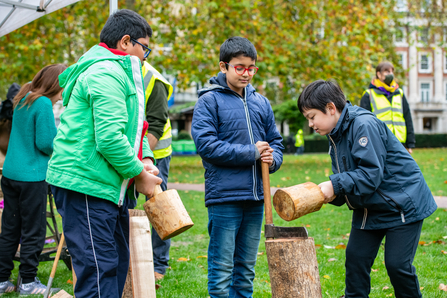 About the redesign of Grosvenor Square
Following several years of local engagement, Grosvenor have submitted the planning application for Grosvenor Square to Westminster City Council. The submitted designs would transform Grosvenor Square into a world-class public green space. They enhance biodiversity, enable climate resilience and celebrate the Square's rich history, whilst supporting education and community wellbeing. Grosvenor's ambition is to create a garden that meets the needs of a modern city, to be enjoyed for years to come.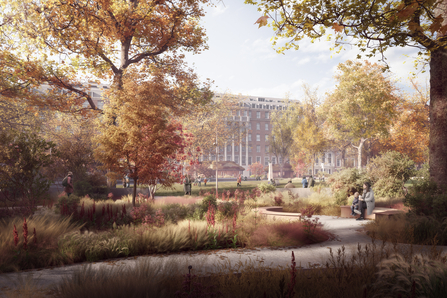 What do the new designs include?

Designed by architects Tonkin Liu alongside renowned horticulturalist Nigel Dunnett and ecologist Gary Grant, the renewed garden will celebrate and restore the square's historic features, and introduce new elements including:

•    A shaded garden showcasing biodiverse planting and providing new walkways to explore
•    A central open garden re-instating the original 1720s oval shape
•    Flowering entryways, providing wildlife habitats and a sense of calm for visitors
•    Waterfall canopies, wetlands and channels capturing and storing rainwater for re-use
•    New play spaces and an education centre

Grosvenor want to develop an education programme which utilises Grosvenor Square to support the school curriculum, youth organisations and community groups.
The pilot programme between London Wildlife Trust and Grosvenor will build an understanding of which classes and activities are most appropriate or in-demand so that Grosvenor can shape the future offering.
About Grosvenor Property UK
Grosvenor make and manage sustainable neighbourhoods in London, Liverpool and across the South of England, where communities, businesses and nature can thrive
They are one part of a global, privately-owned family business that's been creating and pioneering the creation and adaption of places for over 300 years. That means they act patiently, think long-term, and give equal weight to the social, environmental and commercial impact of everything they do.
Grosvenor have committed to a decade of action on climate change. By dramatically changing the way places in their portfolio are designed, created and managed, and increasing biodiversity in Mayfair they will become a net zero carbon business in 2030. This commitment frames Grosvenor's approach to the re-design of Grosvenor Square. Read more here.