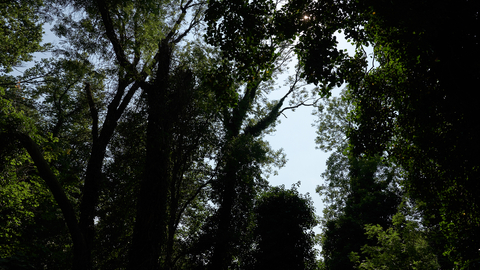 Steam Trains to Green Chains
Location:
Online event,
Online event
Book
Explore the role of railways in the changes to the Great North Wood with Mathew Frith.
About the event
The railways were main drivers that contributed to the loss of the remaining Great North Wood from the 1840s to 1890s, by stimulating new development along their corridors and in and around Crystal Palace. However since the 1950s, their linesides have become more wooded, some becoming nature reserves and or sites of wildlife interest. And one line, closed in 1954, has since become partly recolonised by nature, and now forms a green walking route.
Mathew Frith is an urban ecologist with a particular interest in the relationship between nature and society in towns and cities. He has 30 years' experience of land management policy and practice in nature conservation with organisations, including English Nature and Peabody. He currently works as London Wildlife Trust's Director of Conservation, overseeing the management and development of the Trust's conservation work, developing the policy base to advocate the protection, creation and promotion of a wilder city, and furthering the Trust's research work. Mathew managed Sydenham Hill Wood between 1990-96.
This talk will be delivered online via Zoom. Please contact us at greatnorthwood@wildlondon.org.uk if you need any help accessing Zoom or if you have any other questions.
This talk is offered for free as part of London Wildlife Trust's Great North Wood project. Donations are welcomed and you can do so here.
Check out other events taking place as part of the Festival of the Great North Wood here.
Booking
Price
Free but donations welcomed.
Suitable for
Adults