Our events and activities have now restarted. As government advice is updated, some of our sessions may still be kept at lower numbers depending on the conditions at each site.
London Wildlife Trust runs regular events and activities for adults and families across London. We provide a wide range of free walks, talks and other events (donations are always welcome) as well as ticketed activities that help us raise funds to support our conservation work across London.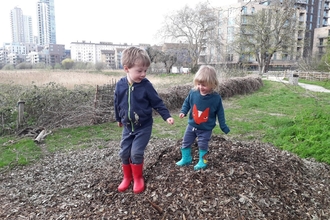 Drop-in for free, fun family activities run by London Wildlife Trust every Saturday at Woodberry Wetlands.