Young Londoners took the lead in protecting our city's wildlife in London Wildlife Trust's latest digital learning programme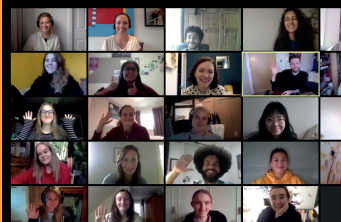 London Wildlife Trust's latest digital learning programme called on young Londoners to take the lead in protecting our city's wildlife.
A group of 16-25-year-olds from London had the chance to level up their digital skills while helping to promote and protect London's wildlife – all as part of a new digital learning programme launched by London Wildlife Trust's Keeping it Wild project.
Delivered in partnership with fundraising marketing agency Open and youth media and journalism charity Headliners (UK), the initiative seeks to empower and inspire young people to care for their local wildlife while developing valuable skills in the charity fundraising and marketing industry.
The programme took the form of two free, online and interactive workshops covering subjects such as campaign planning, data and creative. As well as the workshops, the young people had the opportunity to apply for a paid training placement hosted by Open.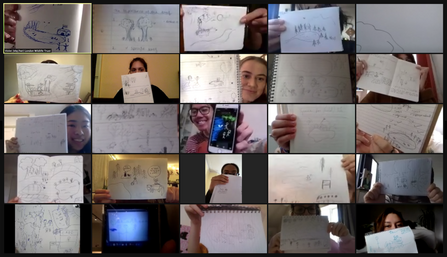 During this placement, the nine Trainees worked on a real-life digital fundraising campaign, from the development of the ideas and creation of the artwork to the campaign going live. 
With a focus on engaging with young people in urban areas, London Wildlife Trust hopes that this project amplifies the voice of those that are currently under-represented in the environmental sector by helping them to connect to the natural world in ways that may not have occurred to them – in this case, digitally.At a time when staying connected to nature is increasingly difficult for young people, by placing their experiences at the heart of the campaign the environmental charity also aims to ensure that their voices shape the future of the sector and London's wildlife.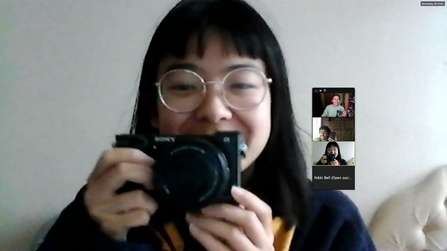 Emily Morshuis, Keeping it Wild Project Manager says:
"It's an exciting opportunity for young people to actively become involved in protecting and promoting nature by learning new skills in digital media and marketing – in addition, its embedding youth involvement and transforming the way London Wildlife Trust connects with young people."
Tim Longfoot, co-founder of Open says:
"Young people are being called upon to change the world and we are here for it. We're proud to be working with London Wildlife Trust to inspire an interest in the conservation of London's wild spaces by delivering expert-led training to upskill urban young people"
The online workshops received positive feedback from attendees: 
"Great and thought-provoking couple of days partaking in the London Wildlife Trust Keeping it Wild: Digital Marketing Workshops. Lots to think about and apply to future marketing campaigns wherever that may be…Thank you to London Wildlife Trust, Open and Headliners (UK) for organising and running."
"It was great to hear about the opportunities available in a field entirely new to me""super interesting to learn about something I didn't know much about and now I feel like I know lots!"