Art at Walthamstow Wetlands
The Visitor Centre situated in the Engine House is currently closed for business (open for toilet access only). Please click here for all site updates in light of current outbreak of the coronavirus COVID-19.
Wetlands Contemporary has a public programme of art exhibitions and publications. The exhibitions are hosted in the Engine House as well as across the nature reserve. The installation and sculptural work will play an integral part in engaging audiences with nature and science through a different lens and encouraging visitors to use the space for contemplation.
Working in dialogue with the natural environment, the art programme will serve people of all ages who live, work or spend their leisure time in the local area as well as attract London residents further afield.
Artists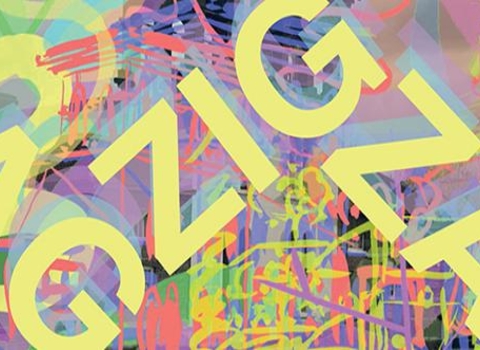 Zig Zag
Inspired by Paul Klee's idea of taking a drawn line for a walk, it is a collection of the images we find in our imaginations of the wetlands. A cartography of the wetlands visitor psychogeography. Open to all, the images will be collected and curated by the artist into a kind of filmic tapestry of the Wetlands for our time, to be enjoyed anywhere.  Residents will share their images by emailing them in or sharing them on Instagram.  
Follow on Instagram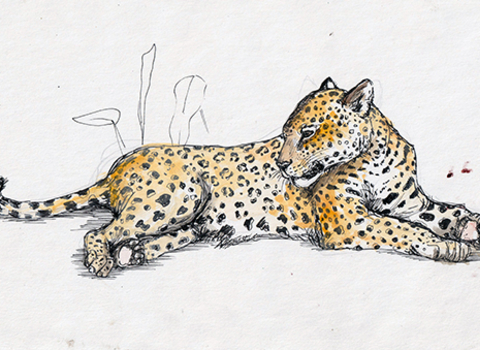 Welcome to the Jungle; An exhibition by Jennie Webber
Artist, illustrator and founder of Wild Life Drawing Jennie Webber will exhibit a series of drawings and paintings created in, and inspired by, her artist residency in the Amazon rainforest in 2019. Jennie spent a month at Ambue Ari, one of three animal sanctuaries run by non-profit organisation CIWY in Bolivia. Jennie spent her days drawing, being eaten by mosquitoes and helping to care for the variety of big cats, primates, exotic birds and many more animals – all victims of the illegal wildlife trade in South America. 
Find out more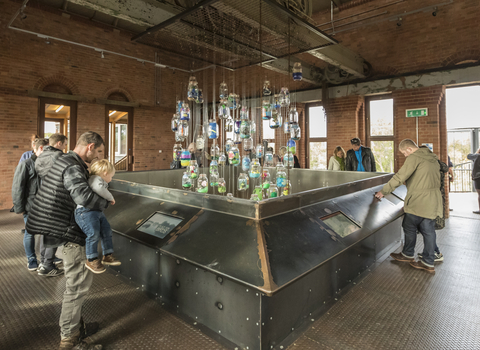 water & life sculpture
Prior to Walthamstow Wetlands opening to the wider public in October 2017, we invited local schools and community groups to take part in an exciting new art competition and our engagement programme.
The winning entries are now displayed as part of a large centrepiece or hanging sculpture which is located in the locally-listed Engine House, where it has been viewed by a large number of visitors.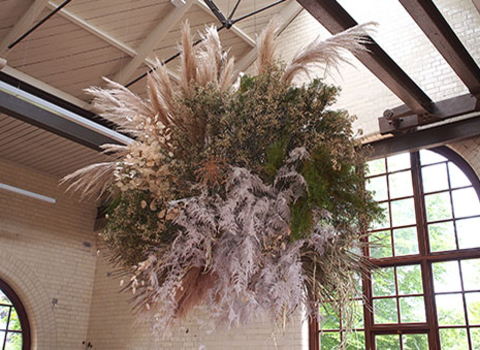 Borrowed Light Flora Studio
Borrowed Light Flora Studio has created a trio of sculptures inspired by the water cycle and the local flora of the Walthamstow Wetlands. Cloud, Rain Cloud and Waterfall are displayed at. the Wetlands to view on your next visit. 
Find out more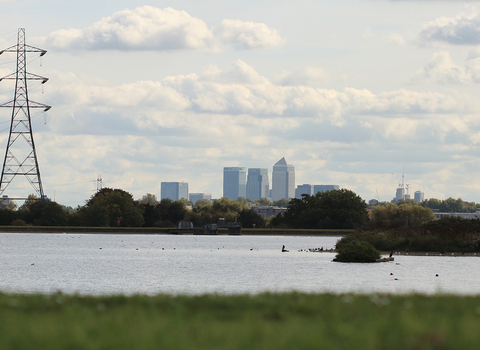 James Balmforth
For centuries, artists have produced 'memento mori'. These are artworks that remind us of death, in order to make us feel more alive. They often feature skulls, decaying fruit or plants. This contemporary art video by James Balmforth is in that tradition.
Delicate flowers, including primroses, buttercups and forget-me-nots, move slowly across a black background. One by one, they are zapped by a ray of light, shone through a magnifying glass. Flowers need light to live, but here it withers them.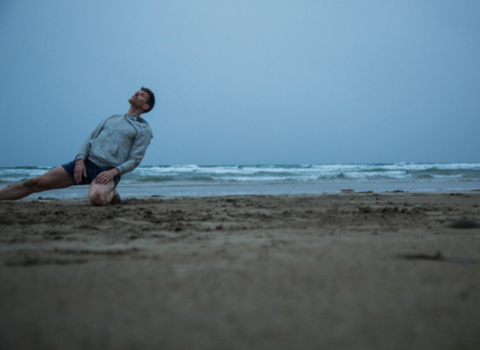 Fearghus Ó Conchúir
Fearghus Ó Conchúir, an independent choreographer and dance artist, has begun his artist in residency at Walthamstow Wetlands. As part of Wetlands Contemporary, an exciting and innovative arts programme at Europe's largest urban wetland nature reserve, Ó Conchúir will engage with the theme of refuge - examining the Wetlands as a site of sanctuary for humans and non-humans and for regular and transient inhabitants.
During the residency, Ó Conchúir will be developing ideas, movement and partnerships that interact with and contribute to Walthamstow Wetlands' art programme – using the site in surprising new ways, building local audiences, collaborating with local creativity and connecting it to a wider set of influences. 
Find out more
Nisha Duggal, Flight
Nisha Duggal, the first artist-in-residence at Walthamstow Wetlands, presents Flight, a mixed-media installation on migration and the primal.
Aiming to locate an interconnectedness between culture, creativity and our animal nature, Duggal works across media with an emphasis on the moving image.  Often seeking to incorporate the agency of others in her works through processes of playful collaboration, here she explores the context of a nature reserve and the format of a 'workshop' as spaces for freedom and reflection.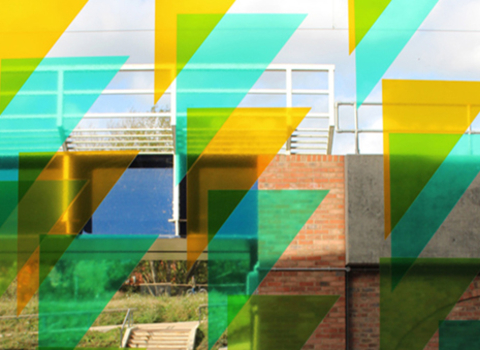 fiona grady
'Natural Triangulations' explores the relationship between nature and architecture, by considering how they both use building blocks of repeated forms to shape complex structures. Each principle stems from an applied sequence of forms: such as bricks or florets that have a logical sequence or rhythm that enables them to exist.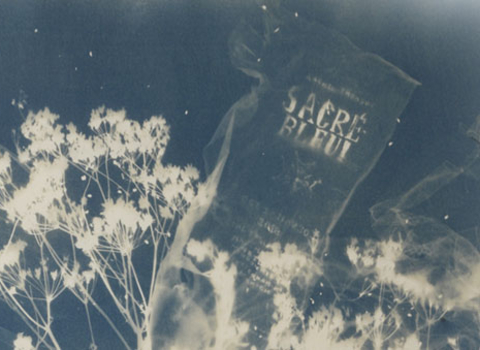 Rachel Thomson - SACRE BLEU!
An environmentally concerned exhibition of cyanotype photograms from the local canals and  roadsides in East London is opening at Europe's largest urban wetland nature reserve as part of Photomonth East London International Photography Festival 2018.
The artist Rachel Thomson uses the earliest form of cameraless photography to create a kind of visual fossil of milky, sunbleached weeds, wildflowers and grasses from the local area with an unsettling and invasive presence of plastic bags, nos canisters, can rings, takeaway lids, ring pulls, fishing line and other ubiquitous plastic waste.
Find out more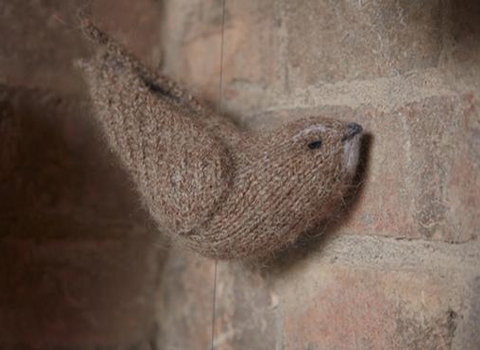 urban swifts
To celebrate the opening of Walthamstow Wetlands, residents of Waterside, six cottages built by the Water Board in 1960, set up the knitting project 'Urban Swifts' and invited textile artist Deirdre Nelson to join them to 'lead the flock.'
The natural wool was sourced from small suppliers across the UK supporting local producers and introducing the knitters to new materials. Fifty knitters enthusiastically took on the challenge and as they worked together, increased their knowledge of the Swift and the Wetlands
After the exhibition, the knitted Swifts retired to care homes in the Borough where we hope they will bring joy while introducing the Wetlands to the elders in our community.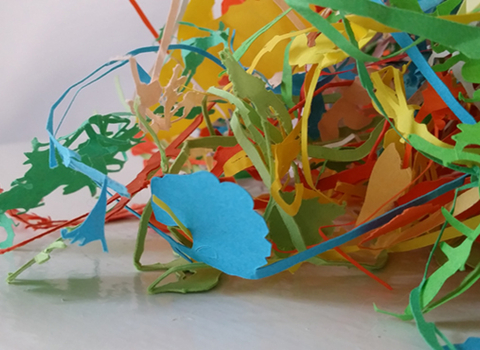 Jacques Nimki
At the end of January 2018, Walthamstow Wetlands  welcomed artist Jacques Nimki who will installed a brand new work in the Engine House. Nimki examines ideas that challenge our normal perceptions of how we view our surroundings and ourselves. His practice attempts to rearticulate some of the complex relations between landscape and identity in contemporary culture.
Archipelago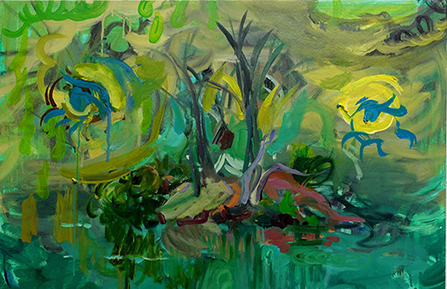 Archipelago is an ongoing project bringing together artists working in different geographical locations, to collaborate in synchronised events. Archipelago is informed by the concept of artists as connected islands, communicating at multiple levels and in multiple ways, but intensely focussed on their own unique vantage point, pre-occupations, and methods. The project explores lines of communication between artists, both conscious and unconscious, and considers the creative process as an interplay between individual, cultural and societal preoccupations. 
Please click here to read the  text written for the project, entitled 'Heron Imperatives, Damselfly Affordances', by Stephanie Moran.
Please click here to view the film created for the exhibition by Eva Calland-Waller and her crew. The film will also be shown at the Walthamstow International Film Festival on 15th June.
Please click here to listen to an interview with Ruth Calland on Forest Road.