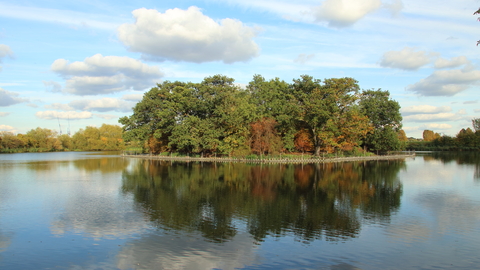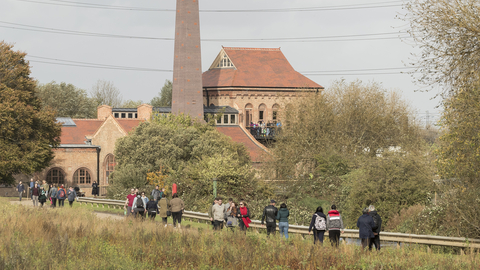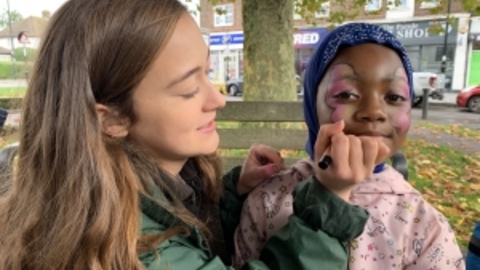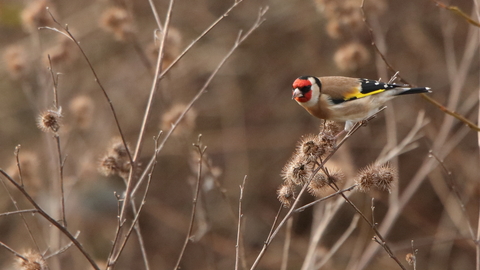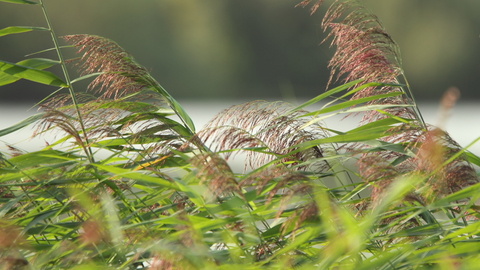 In the Lee Valley a cluster of reservoirs have been transformed into Europe's largest urban wetland reserve.

Walthamstow Wetlands is currently open 10.30am-5pm. As of 12th April on-site facilities, such as parking, buildings and toilets are open and in use, in line with updated government guidelines.

When you visit the reserve, please follow all current Government guidance around social distancing, who you can visit with and hygiene. There will be signage where necessary on-site. We urge you to also follow Government guidance on non-essential travel and please stay local to your nearest reserves and greenspaces.
Know before you go
Parking information
We seek to provide equal opportunity for all to enjoy the nature reserve and visitor facilities. There are four parking bays available for blue badge holders which are free of charge.
Bicycle parking
A bike stand is located on site.
Walking trails
There are four entrances. The main entrance is on Ferry Lane/Forest Road, a ten-minute walk from Tottenham Hale and Blackhorse Road stations (Victoria line) and served by buses 123 and 230. There is also a visitors' car park. The other entrance on the south side is at Coppermill Lane next to Walthamstow Marshes. On the north side of the Wetlands, there is an entrance opposite the car park on FerryLane/Forest Road and at Lockwood Way, off Blackhorse Lane.
Access
The Engine House and main concrete pathway through the site are accessible for wheelchair users and those with walking difficulties. As a nature reserve the remaining pathways on the wetlands site are dirt track so may be uneven or muddy in places. The Engine House has a platform lift and there are accessible toilets with ramp entry.
Dogs
Guide dogs only
Please be advised that trained assistance dogs on duty are welcome, but in order to protect the sensitive habitat and drinking water supply, we cannot allow other dogs or pets of any kind on-site, as the wildlife may become distressed.
When to visit
Opening times
10.30am-5pm, every day
Open every day, except on Christmas Day and Boxing Day.
Best time to visit
Mar - Jul / Sep - Jan
About the reserve
Walthamstow Wetlands is a 211-hectare site comprising ten reservoirs that provide drinking water for London and which are internationally recognised for their importance for migrating birds – particularly overwintering wildfowl.
The Victorian-era Engine House hosts a fully accessible visitor centre with a café, shop, interactive displays, viewing platform, toilets, and art installations. In addition, a unique 'swift tower' has been built, in the shape of the original chimney, to house nesting swifts and roosting bats.
Walthamstow Wetlands contains a range of habitats and experiences, from sheltered dense scrub-lined banks to wide windswept views towards the city. It remains the largest fishery in London.
Check for the latest site updates at Walthamstow Wetlands here
Management of Walthamstow Wetlands
A dedicated volunteering team help maintain reedbeds, grassland and hedgerows through regular conservation workdays. A programme of wildlife monitoring and surveys is also undertaken.
The Walthamstow Wetlands project has already helped enrich existing habitats as well as create entirely new ones. New reedbeds have been created in the low-lying reservoirs to support wildfowl populations and attract rare birds such as bittern. Trees have been planted and new meadows and grasslands are being created, while bat boxes, bird nest boxes, and bird feeding stations, are being installed.
Volunteering opportunities exist for people of all abilities. For more information please email walthamstow@wildlondon.org.uk or visit our volunteering page. 
Our role at Walthamstow Wetlands
The Trust works at Walthamstow Wetlands in partnership with Thames Water and London Borough of Waltham Forest. Our role includes conservation, outdoor learning, and volunteering, operation of the on-site visitor centre and café.
Thames Water is the site owner responsible for operating the reservoirs and issuing fishing permits.
London Borough of Waltham Forest provides significant financial and strategic support to the Wetlands. 
Status of Walthamstow Wetlands
Includes the Walthamstow Reservoirs Site of Special Scientific Interest. Part of the Lee Valley Special Protection Area, Ramsar site of international importance, and Lee Valley Walthamstow Site of Metropolitan Importance for Nature Conservation.
Wildfowl including gadwall, shoveler, tufted duck, bittern, grey heron, and cormorant, have been key to the site obtaining these designations.
Find out more about the wildlife that calls Walthamstow Wetlands home
Habitat
Guided map
Click on the map image to download
Visiting Walthamstow Wetlands
To ensure everyone has a safe and enjoyable experience at Walthamstow Wetlands, please observe the below terms and conditions for all visitors:
The reservoirs supply drinking water to 3.5 million people every day. Thames Water staff on site will do their best to keep out of the way of visitors, but they have an important job to do. This has to take priority and they need your understanding and co-operation as they go about their work.
Paddling, swimming, diving, and boating, is banned at all reservoirs. The water is deep and extremely cold just below the surface, even in summer. There are hidden dangers, including strong currents caused by the need to pump water around, and the banks are steep and slippery. Keep away from the water at all times.
Dogs are not allowed on site, with the exception of assistance dogs on duty. Wildlife can easily get frightened.
Visitors are asked to help avoid disturbing wildlife by keeping to the paths and defined tracks. Do not throw stones into the reservoirs, allow children to chase after wildlife, or feed the birds - bread is not good for them.
Walthamstow Wetlands is the largest recreational fishery in London and a special site for anglers, who pay for use of the platforms. To avoid accidents from anglers casting their leads or flies, we need to ask all visitors to be aware of their surroundings and keep a safe distance.
Cyclists and joggers are welcome but must stay on designated paths. Most visitors are pedestrians, taking their time to walk round the site, and their needs have priority.
Even the smallest piece of litter can harm wildlife. Please take everything home with you.
Barbecues or open fires are not permitted at any time, anywhere on the site.
Smoking is prohibited in all buildings.
Children under the age of 16 must be accompanied by an adult.
No alcohol may be brought on to the site.
Parts of the site may need to be closed at any time. This could be when machinery is in use, or to protect nesting birds. Please stay on the marked paths and look out for signs.