Woodberry bird highlights: January 2021
Chris Farthing gives his latest update on recent bird highlights at Woodberry Wetlands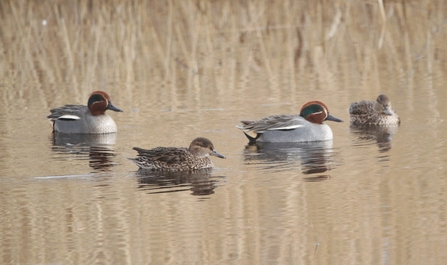 Another mild winter month meant a very quiet period for birds here. Our usual winter cast showed well on and off, but were not supplemented by anything particularly unusual. Perhaps the most out-of-the-ordinary event was a pair of Egyptian geese having an early brood of goslings at the end of the month, which sadly was a short-lived endeavour. Less than 1% of Egyptian goose hatchlings reach adulthood, and the odds are very much against unseasonal broods such as this.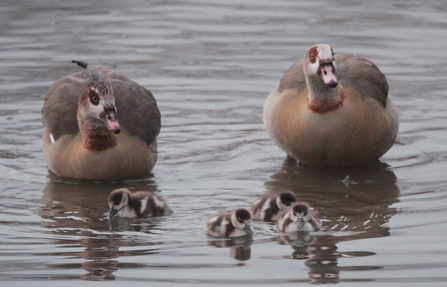 A common buzzard was seen overhead on the 4th. This large raptor is still relatively unusual here though there are records for every month of the year.
As usual in winter, the rising and falling of the reservoir water level had a major impact on the bird species seen here. During periods of low water, common snipe could regularly be seen on 'the beach', with a high count of fourteen being seen on two occasions. A single jack snipe was also seen in the same area. Water rails were seen there too, as well as in the area of cleared reed-bed along the east side of the reservoir when the water level was higher.
Perhaps the most reliable member of our winter cast was teal (main picture above) which enjoy mud during low water periods but are still fairly visible on the open water when the level is higher. They were a presence through all of January, in numbers of up to a dozen. Shoveler were seen in low numbers infrequently through the month, and the first shelduck of the year (below) arrived on the 31st.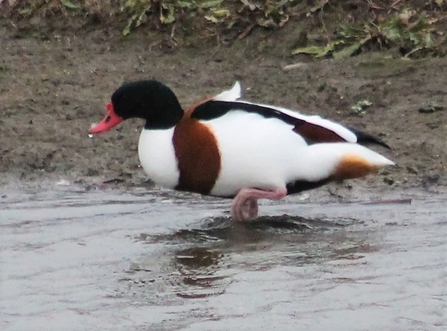 Reed buntings were seen regularly from around the middle of January after being difficult to see here at the start of winter, whilst both redwing and fieldfare were seen overhead and occasionally perched.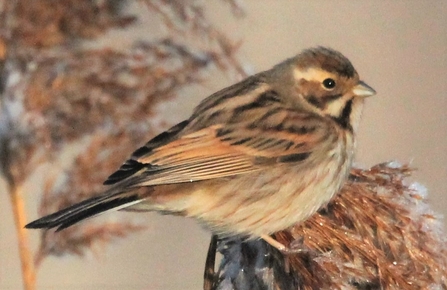 The total number of bird species seen here in January 2021 was 56, well down on the average from the previous four Januarys of 62.
[Photos by Chris Farthing]