Chris Farthing gives his latest update on recent bird highlights at Woodberry Wetlands.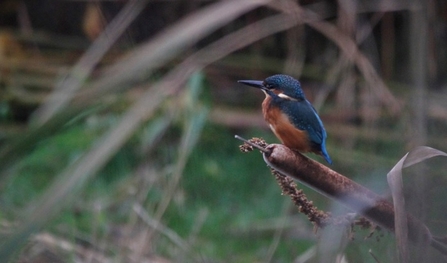 October is a time of great excitement amongst birders as a higher concentration of rare birds than any other month generally arrive in the UK. Most of the action however takes place on coastal headlands and the remote British islands, where migrants from the USA, Scandinavia and Siberia can arrive. At an inland site such as Woodberry Wetlands things are much quieter, but the month is not without interest as passerine migrants are still passing through and our winter birds continue to arrive.
Although passerine migrants on passage rarely stop off here, a good selection were seen or heard passing through during October, including meadow pipit, siskin, lesser redpoll, jackdaw and some large flocks of woodpigeon.
Ducks often provide highlights through winter, and with winter just around the corner, we had a visit from two male mandarin ducks on the very rainy morning of October 2nd. They only stayed for about five minutes, but a female wigeon was seen on and off for the first half of the month. Both teal (picture 1 below) and shoveler completed their moults and by the end of the month the males of both species were in their spectacular winter plumage. Most of the shoveler moved on soon after moulting, but the handful of teal remained.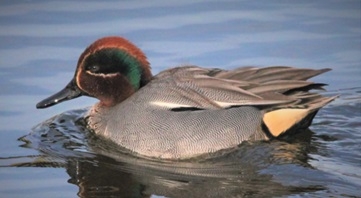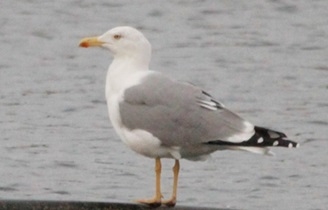 Gulls are another group which provide winter interest, and yellow-legged gulls (2) were remarkably regular during October, with an adult being seen almost every day over a two week period, as well as a juvenile and a sub-adult being seen. A lesser black-backed x herring gull hybrid (3) was seen a few times, and common gull (4) began to return for winter, with the first of the month being seen on the 10th, but a handful being seen every day by the end of the month.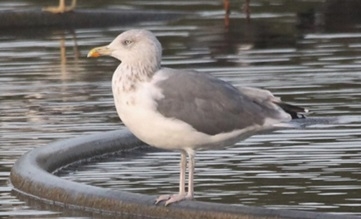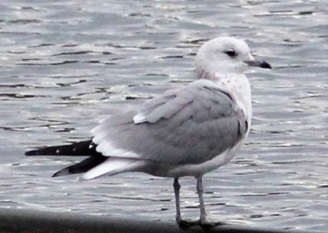 Numbers of common snipe increased through the month with a peak count of four on the 31st, and water rails were occasionally seen and more frequently heard all through the month. Kingfisher (main picture above) sightings increased through October, often along the New River, but birds were also seen perched near the boardwalk and the water outlet. Little egrets (5) visited a few times especially during periods of low water levels.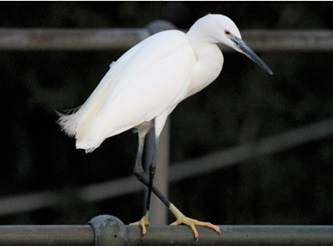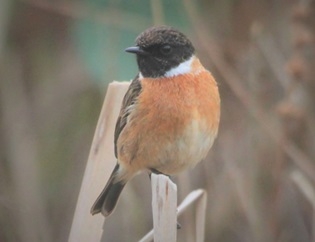 Stonechat (6) are a species which have been increasing all over London in the last few years and we had two visits of a male bird during October, on the 1st and 16th. Two summer visitors which were seen very late here, a reed warbler on the 1st and a house martin on the 4th, would presumably have been birds from north of here passing through on their way to Africa.
The total number of bird species seen here in October was 68, slightly above the average total over the last five years.