Brilliant Butterflies works with local communities, schools, and landowners to create new wildlife habitats we call butterfly 'banks'. This will help to address the decline of special chalk grassland habitats and provide refuges for rare insects by creating a 'living landscape' in south London where pollinators can thrive.   
Our experienced team work with local communities to;  
Identify suitable locations for new habitat  

Work in partnership with landowners and community groups to develop suitable habitat creation plans using a range of techniques  

Engage community volunteers with the creation and future care of new butterfly habitat 

Provide guidance in management, sustaining the effort over time to achieve long-term results  Monitor and evaluate the progress over the course of the project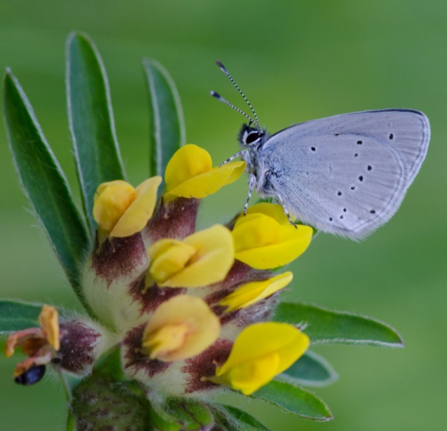 So far 16 new wildflower habitats to support butterflies and other pollinating insects have been created, using a range of techniques from importing chalk to site, soil inversions and influencing landowner mowing regimes.  
These techniques create the low fertility conditions needed for wildflowers, such as kidney vetch and bird's-foot trefoil, to thrive. The wildflowers will support existing butterfly populations and attract new species to these sites such as common blue and marbled white. On some sites this could include rarer butterflies, such as small blue which is a conservation priority species.