Garden for a living London
We all have the power and responsibility to make a huge difference. 
So we are asking gardeners to take urgent action now and pledge to Garden for a Living London.
Help transform the capital's three million gardens into a network of nature reserves
 
There are over three million gardens in Greater London - 3,267,174 to be precise. That's an area of 37,942.09 hectares*.
In the face of climate change and habitat fragmentation, this massive expanse of green space has enormous untapped potential for both people and wildlife.
Garden greenspace in the capital's gardens has been lost at a rate of two and a half Hyde Parks per year - driven by recent trends in garden design.
We need to reverse this trend!
London Wildlife Trust's Garden for a Living London campaign is calling on city gardeners to pledge to do one thing to create a wildlife and climate friendly garden, and help transform the capital's three million gardens into a network of mini nature reserves.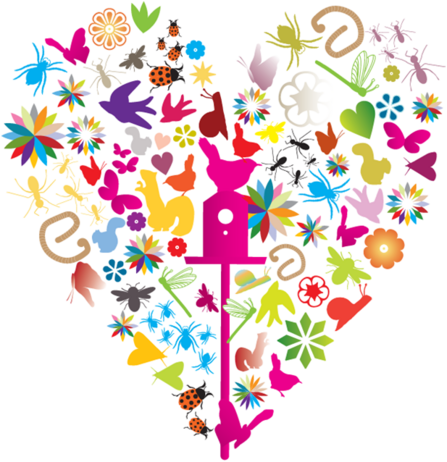 Three million mini nature reserves
 
The Garden for a Living London campaign aims to highlight the incredible importance of the capital's gardens to wildlife and to people. In urban areas especially, gardens will help reduce the impacts of climate change.
They provide shade, absorb carbon, soak up flood water, retain water and help to cool the city.
They also provide vital habitat for wildlife, and a strong network of wildlife and climate-friendly gardens stretching across the capital will provide room for species to move freely and adapt to our changing climate.
The fact there are over three million gardens in Greater London shows just how important a resource they are.
Wildlife gardening guides
 
London Wildlife Trust has come up with six gardening actions that would help create a 'Living London' - a city more resilient to climate change and better for wildlife:
Last but not least...
Research behind the campaign
 
* 3,267,174 gardens and 37,942.09 hectares source: Greenspace information for Greater London (GiGL).
GiGL is the capital's open space and biodiversity records centre - they collate, manage and make available detailed information on London's wildlife, parks, nature reserves, gardens and other open spaces.
The figures include both front and back gardens, so in some instances there are two gardens per household.
The figures are based on Ordnance Survey Mastermap vector GIS dataset.
Specifically, the calculations are based on a subset of this data where the legend attribute is '0000 Multiple surface (garden)' (which is itself added to the OS data by Dotted Eye's Interpose software during the conversion from GML to TAB format) and each feature is within the Greater London area (which includes all 33 boroughs).
One-fifth of London is made up of gardens according to the Mayor's Biodiversity Strategy, 2002.