Keeping it Wild Young People's Forum
A diverse group of 16-25-year-olds acting as a consultative panel and sounding board for this project. They ensure that London Wildlife Trust and project partners are more effective at engaging and meeting the needs of young people in the capital. They advocate for other young people and the environment.
The Forum meets at least four times a year, discussing a range of topics from youth involvement to marketing and communications. A key remit of the Forum is also to help to improve London Wildlife Trust's communications and marketing strategy for engaging young Londoners in the city's natural heritage. We get the group involved with key decisions on our marketing content and creating fresh new posts for our social media. 
It's our future – that's why it's important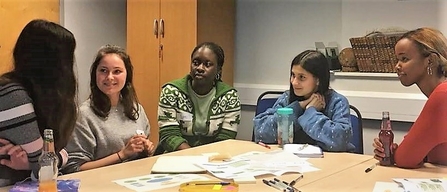 What's involved?
The Forum meets four times a year to discuss organisational policy and strategy decisions around young people and the environment. The group is establishing strong links with the Trust's Senior Management and Board of Trustees. 
Travel expenses to/from Forum meetings is covered and refreshments are provided at meetings. 
As we're increasingly meeting online at the moment, we also help with data package costs should individuals need a top-up to access the sessions online. 
Members have the opportunity to take part in training, activities and events, including:

Gaining accredited Level 1 Media and Journalism training, delivered by youth media charity Headliners (UK);
Work readiness, CV and job application training;
An overview of nature conservation in London;
Project management;
PR and Communications Strategy.
Practical conservation skills  workshops on our nature reserves

Meeting other passionate young-Londoners at group meetings and social meetups, working on campaigns and projects together to help our city's wildlife.  
The group helps to shape the direction of our communications content (such as leaflets, posters and promotional films) and gets involved with social media campaigns and takeovers.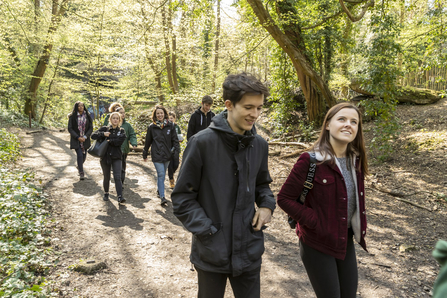 Key achievements from the Forum
Devising and creating a decorative Keeping it Wild banner for display at events.
Advising Senior Management on how young people can be better represented in youth involvement, governance and environmental policy in London.
Developing the Keeping it Wild Year 3 Promotional Film, watch this space for the big release this autumn! 
Helping to create youth-involvement training which was delivered to London Wildlife Trust staff.
Creating Instagram takeovers and being part of the '12 Days of Wild Christmas' takeover. 
Forging links with the Trust's Senior Management Team and Board of Trustees: organising a mixer event for the two groups in late 2019, ensuring attendance of at least one Trustee at each Forum meeting.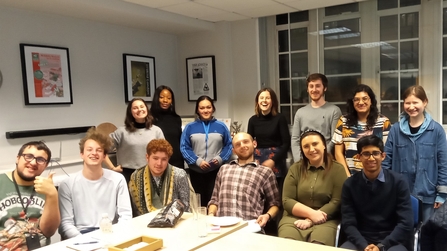 Applications are now closed for the Forum this year