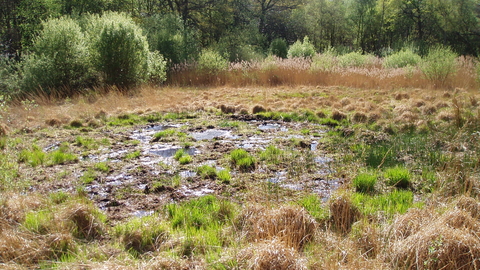 One of the largest of London's six remaining lowland bogs can be found tucked away on Wimbledon Common.

Know before you go
Access
.Farm Bog is situated near the southern boundary of Wimbledon Common. It can be reached via the footpath that starts in the east from Sunset Road, or in the west from Robin Hood Road. Wimbledon Station is a 20-minute walk from Sunset Road.
There are no footpaths nor discernible boundaries. Because it is a fragile habitat people are not encouraged to walk over it, however it is within sight of the surrounding paths that traverse Wimbledon Common.
When to visit
Opening times
Open at all times
Best time to visit
March to November
About the reserve
This valley mire, located just north of Iron Age fort remains, developed on a gravelly slope where seepage of acidic, nutrient-poor spring water creates gullies and pools on the underlying clay. If you don't know it's there it can be easily overlooked when walking through Wimbledon Common, but once found provides a small oasis of calm away from the bustle of dog walkers, runners and cyclists. 
Farm Bog is mostly wet throughout the year, even in times of drought.
The reserve is owned by the Conservators of Wimbledon and Putney Commons, and is managed by volunteers from London Wildlife Trust through an agreement with the Conservators.
History of Farm Bog 
This constantly wet habitat supports a specialised plant community which thrives in a rich peat layer that is more than two metres deep and was formed over a period of at least 6,000 years. An agreement has been in place since the 1980s between the Conservators and London Wildlife Trust whereby volunteers from the Trust undertake habitat management of the site. Since then this work has mainly consisted of controlling reed and scrub invasion, without which the bog would quickly turn into wet woodland.   
Volunteer with Farm Bog's team 
To find out about upcoming practical conservation sessions contact Edwin Malins on emalins@wildlondon.org.uk or 0207 261 0447. 
Get involved at Farm Bog   
Environmental designation
Site of Special Scientific Interest (SSSI)
Special Areas of Conservation (SAC)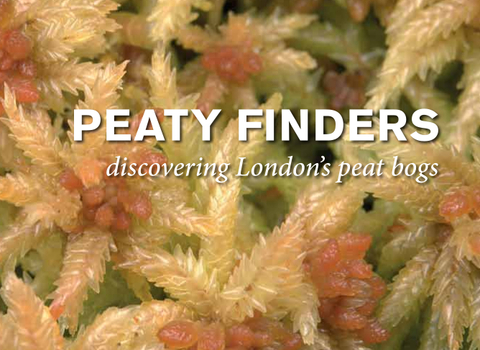 Further reading
London Wildlife Trust has produced a report highlighting some of the city's most precious natural gems; the remaining peatland habitats which once characterised large parts of England.
Originally, bogs covered seven percent of Britain, but their extent today has been greatly reduced.
Read the report