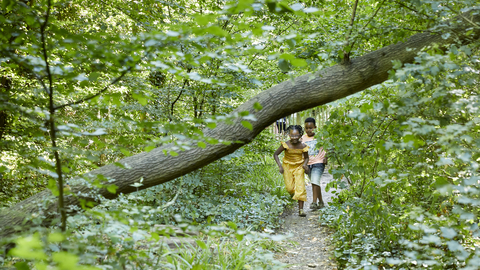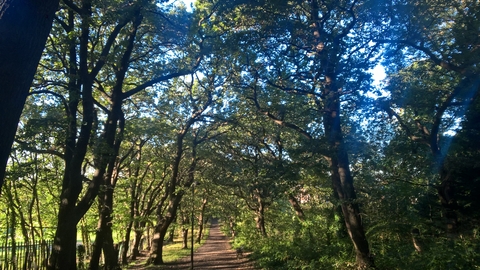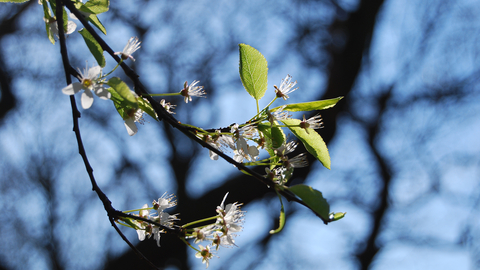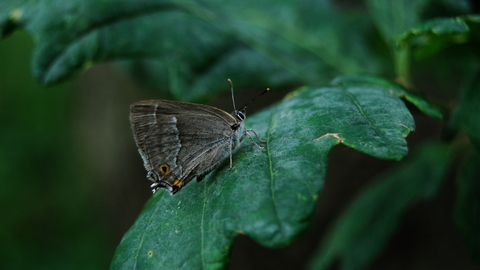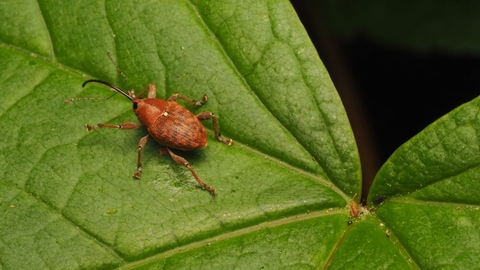 Sydenham Hill Wood and Cox's Walk
A unique mix of new and ancient woodland in Dulwich, with remnants of Victorian gardens, can be found at the Trust's oldest nature reserve.
When to visit
Opening times
Open at all times
Best time to visit
April to July, September to November
About the reserve
Sydenham Hill Wood forms part of the largest remaining tract of the old Great North Wood, a vast area of worked coppices and wooded commons that once stretched from Deptford to Selhurst. The wood is home to more than 200 species of trees and plants as well as rare fungi, insects, birds and woodland mammals.
The Nunhead to Crystal Palace (High Level) railway once passed through the Wood, and you can follow the track bed to a disused and closed tunnel, now a registered bat roost. There is also a Victorian folly, once a garden ornament, hidden in the wood. Cox's Walk is an 18th Century oak-lined avenue that crosses the wood by an ornamental footbridge over the old railway track.  
History of Sydenham Hill Wood
The reserve was once part of Ambrook Hill Wood, Lapsewood and the Peckarmans Coppices of the extensive Dulwich Woods. Large Victorian villas with extensive gardens were established in Sydenham Hill In the 1850s in response to the development of the Crystal Palace in 1854, and there was further disruption with a railway cutting to the Palace, opened 1865, requiring diversion of the adjacent Cox's Walk (an avenue through the woods created in 1742 by publican Francis Cox) over a footbridge. The railway closed in 1954 following the Palace's destruction by fire and most of the villas were also demolished, allowing the Wood to expand.
In the 1980s, Sydenham Hill Wood was saved from development threats, a testament to the determination of local people to safeguard nature. It became the Trust's first nature reserve in 1982. Cox's Walk came under Trust management in 1998, and Beechgrove (named after the last villa to be demolished in 1982), was incorporated in 2016 as a final part of the reserve's 'jigsaw'.  
Management of Sydenham Hill Wood
We maintain the woodland diversity by selective coppicing and the removal of invasive shrubs. As a popular site we encourage visitors to keep to pathways away from the sensitive, ancient woodland flora.  
Status of Sydenham Hill Wood
Part of a Site of Metropolitan Importance, Metropolitan Open Land, Conservation Area. Local Nature Reserve (Sydenham Hill Wood), Protected London Square (Cox's Walk)  
Get involved at Sydenham Hill Wood   
Record species you've spotted at Sydenham Hill Wood
Book a school trip to Sydenham Hill Wood 
Volunteer with Sydenham Hill Wood's team
We hold volunteering on alternating Wednesdays and Thursdays and every other Sunday. Registration for sessions required. Please email Sam: staylor@wildlondon.org.uk for more information.
Habitat
Environmental designation
Local Nature Reserve (LNR)