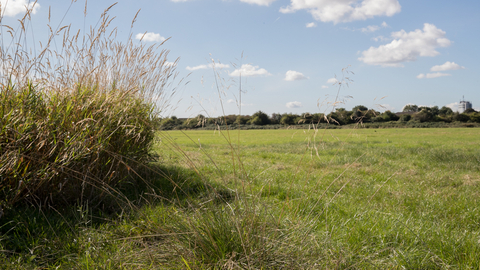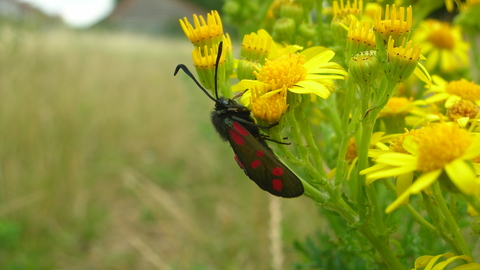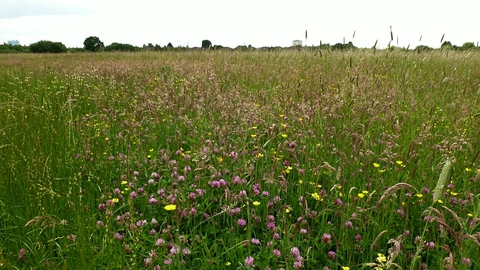 Wild flowers and grasses dominate this large expanse of meadow in West London's Yeading Valley, hosting an array of insect life.
Know before you go
Access
There are several entrances along The Greenway, and one in Shakespeare Avenue. Buses 90, 696 and 697 stop in Kingshill Avenue near the northern boundary, and buses 140, 697 and E8 stop along Yeading Lane at the southern end. The nearest railway station, Hayes and Harlington, is a 30-minute walk away. The Hillingdon Trail runs through the site.
This large site has varied terrain unsuitable for wheelchairs. There is parking along The Greenway, on the site's eastern edge. It is usually possible to park near the main access points. There is a surfaced footpath between the eastern and western sections of Shakespeare Avenue; other footpaths are unsurfaced.
When to visit
Opening times
Open at all times
Best time to visit
April to September
About the reserve
The meadows comprise a wide area of species-rich grassland bordering the shallow Yeading Brook. The reserve is south of Ten Acre Wood, another London Wildlife Trust reserve, and comprises a key element of an enjoyable day out exploring this peaceful river. Significant habitat restoration has been undertaken on this stretch of the Yeading Brook, enabling wildlife to flourish. 
History of Yeading Brook Meadows  
A dedicated volunteer group have worked tirelessly to conserve this area for 30 years and have helped it win designation as a Local Nature Reserve. The site has been managed by the Trust since 1987, in an agreement with Hillingdon Council.  
Management of Yeading Brook Meadows
The Yeading Brook is being restored for wildlife as part of the long-running Crane Valley Project, which is creating river meanders, backwaters, clearing scrub and investigating barriers to fish migration.  Grassland habitats are managed by the control of unwanted plants, targeted meadow cutting and scrub clearance.  
Status of Yeading Brook Meadows
Part of a Site of Metropolitan Importance, Local Nature Reserve, Metropolitan Green Belt  
Volunteer with Yeading Brook Meadows's team
To find out about the next session contact Simon Hawkins on 07772 821 134 or email shawkins@wildlondon.org.uk. 
 
Get involved at Yeading Brook Meadows   
Habitat
Environmental designation
Local Nature Reserve (LNR)