Tell us about the owls you spot in London and help protect them.
Many city dwellers are unaware that owls can be found in the capital - usually in tranquil wooded areas or by open grasslands with hedgerows.
We are calling on Londoners to let us know if they hear or see any owls, in order to raise awareness of the city's owl populations and their conservation requirements.
Add your sightings to our Owl Prowl form
As many as five wild species of owl have been recorded in Greater London over recent decades.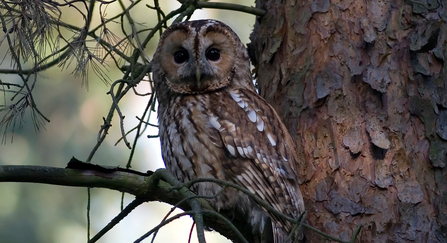 Of these, just one - the tawny owl - is a widespread breeding resident.

Little owl, a 20th century 'newcomer', now breed in the suburban outskirts, such as Richmond Park, although a few pairs have been found further into the city.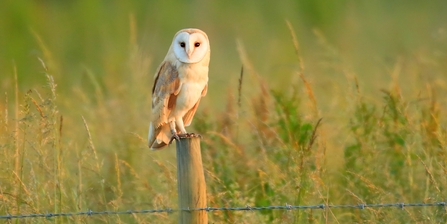 Barn owl, an iconic bird of traditional farmland, is hanging on as a rare breeder and can be seen venturing in London's more rural fringes like west Hillingdon and Stanmore.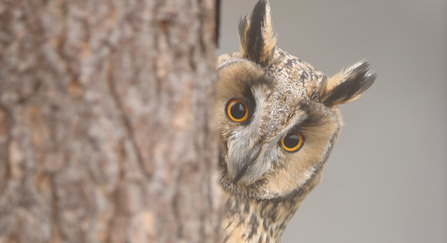 Long-eared and short-eared owls are uncommon winter visitors and passage migrants usually found on expansive wetland reserves or in London's outer eastern fringes around Dagenham and Rainham - which provide more suitable habitat.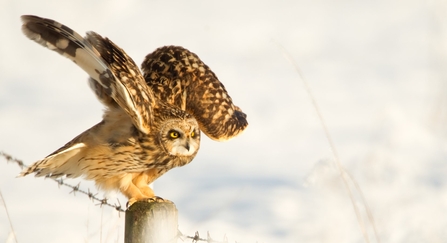 Short-eared owl also rarely breed in London. 
In our original survey of 1985, 441 records were received from the public (12 for barn owl, nine for little owl, one each for short- and long-eared owl, and the rest for tawny owl).
From this data we estimated 105 pairs of tawny owl were living in London. We received records of tawny owl in Berkeley Square and Bloomsbury, a barn owl in Ealing, and little owl in Willesden Junction, and only one borough in London scored no sightings (City of London).
While Owl Prowl was in no way scientific, it did provide some baseline data. Our new survey may detect any changes in the owl populations of London, and of course raise the profile of these elusive nocturnal hunters.
Owls have always been present in London, but are rarely heard, let alone seen, by many. They have benefitted from the improved management of many of our parks, and the growing maturity of the urban forest of garden trees and railway woodlands.

Nevertheless, the loss of brownfield sites, and the loss of garden vegetation pose threats to their survival in the inner city.

We and others have been managing nature reserves for many years to benefit owls. 

We hope as many people as possible will contribute to Owl Prowl. The presence of owls in London is indicative of the quality of natural habitats we have - especially woodlands, grasslands and brownfields - and if they are in decline it will highlight what measures we need to take to ensure their future survival."

Director of Conservation of London Wildlife Trust