Wild Workdays are the perfect opportunity to get outdoors and active, working together with your colleagues to make a real difference to London's wild spaces.
 
Your staff can enjoy a wild team day as part of our Investors in Wildlife scheme or through a long-term corporate partnership with us. Wild Workdays take place on a number of our nature reserves across London.
Great day, great cause, fantastic leaders and thoroughly enjoyable! Really good experience to give something back to the community!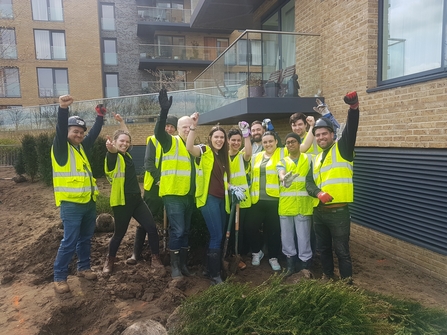 Benefits for you include: 
Group activities enhance team bonds and boost morale;
Conservation tasks introduce new skills and improve communication outside the everyday working environment;
Enjoyment of a rewarding day in an inspirational setting;
The opportunity to engage and visibly contribute to the local environment.
Benefits for us include:
London Wildlife Trust receives practical help at our nature reserves from highly motivated groups, completing work we wouldn't otherwise be able to do;
Organisations and individuals, often without experience of wildlife or conservation, learn about the importance of conserving nature in an urban context.
For more information on the Wild Workday programme, please see our Wild Workday brochure.
Wild Workdays are offered exclusively to our corporate partners and those who support us through the Investors in Wildlife scheme.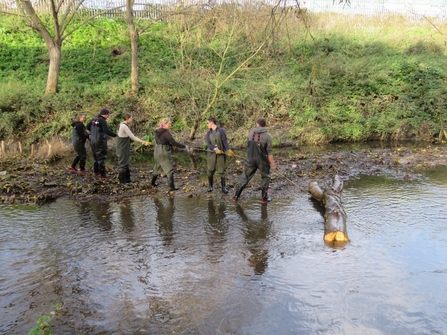 Find out more
To speak to us about taking part in a Wild Workday or joining the Investors in Wildlife scheme, contact Amy Warner  on awarner@wildlondon.org.uk or call 020 7803 4274.
We also like to work with companies through more bespoke partnerships, and can tailor activities to suit your team's needs and interests.