An exciting, free opportunity for groups (between the ages of 11-25) to learn and develop key skills in urban nature conservation. Hands-on sessions take place at one of our nature reserves, planned over a number of weeks. 
Young people gain a Level 1 Media and Journalism accreditation with Headliners (UK) and work towards a John Muir Award. Providing the unique opportunity to record experiences in a number of innovative ways.
Lunch and travel expenses for the group will be covered.
HeadStart Wild Action Programme - August 2019
Check out what young people from HeadStart have been discovering about their wild places during their Wild Action Programme this summer: 
Media Training with Headiners UK
Headliners UK have been delivering journalism and media training with young people on this programme. Enabling them to produce media content promoting wildlife in their local areas, and gain accreditation.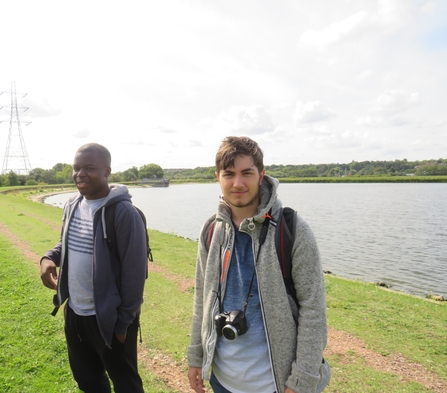 Previous Wild Action Programmes
Booking details
If you are interested in booking this opportunity for your group of young people, please contact our Keeping it Wild Project Officer, Laura Ashfield: