Keeping it Wild: Youth Accelerator Fund
Be part of our brand-new digital programme this October. Learn more about digital marketing through online Workshops and create a fundraising campaign for London Wildlife Trust through a paid Training Placement. Dive into this varied and exciting world for a few days, learn what jobs are available to you and gain skills to help promote and protect wildlife in our city. 
 
Discover the many winding pathways that the industry has to offer in our free two-part online Workshop. Following the workshops you'll also have the opportunity to apply for a paid Training Placement (four days) hosted by fundraising marketing agency Open. You'll be working on a real life digital fundraising campaign, helping London Wildlife Trust protect London's wildlife for the future. The team will guide you through the whole process - from the initial idea to making it live! 
This opportunity is funded by the DCMS Youth Accelerator Fund via National Lottery Heritage Fund. 
This programme is for you if: 
You are aged between 16-25.
You have a Greater London postcode.
You want to build your skills in the charity and marketing industries.
You've always dreamed about working to promote and protect wildlife but don't know where to start.
You want to gain new skills in creating digital campaigns, from initial ideas to launching your project live for the world to see!
Step 1: Digital Media & Marketing Workshops
Take part in two free online fun and interactive workshops that will give you and other young Londoners the skills and confidence to pursue a career in the charity fundraising and marketing industry. 
The workshops will take place on the weekends of the 3rd-4th October 2020 and 10th-11th October 2020. You'll join two online sessions happening between 1-4.30pm over the Saturday and Sunday on the weekend of your choice. 
Build your confidence, skills and experience in digital marketing and fundraising.
These workshops will be happening online so you'll just need access to a phone/computer or tablet and the internet. If you need a mobile data top up to access these sessions we can help out with this. 
Deadline for registration: 1pm, Thursday 1st October 2020.
Spaces are limited and allocated on a first come first served basis, so sign-up as soon as you can! 
Step2: Digital Media & Marketing Training Placements
Enjoyed the workshops and want more? Put into action the tips and tricks you learnt during the workshop to apply for a place on this four day paid Training Placement hosted by Open. 
The work-experience will take place on 27th, 28th, 29th, 30th October 2020. Please ensure you are available to commit to these dates before applying. 
You'll work mostly from home online, so you'll need access to a computer and the internet. Should you need a mobile data top up to access this opportunity then we can help out with this. 
Registration for the work experience will open on 11th October 2020.
This is a free programme delivered by London Wildlife Trust, Open and supported by youth partners Headliners and London Youth.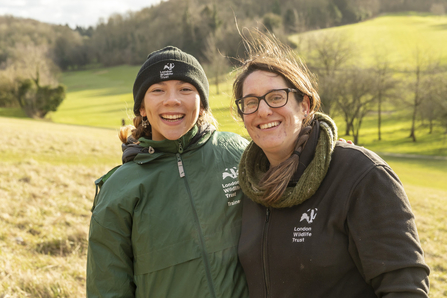 Got questions?