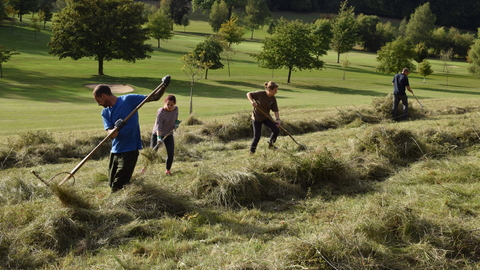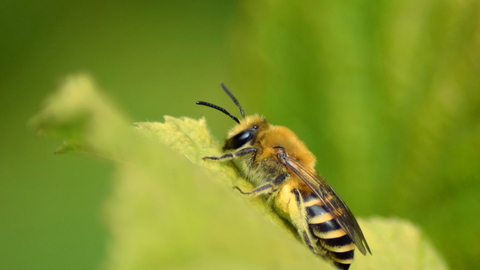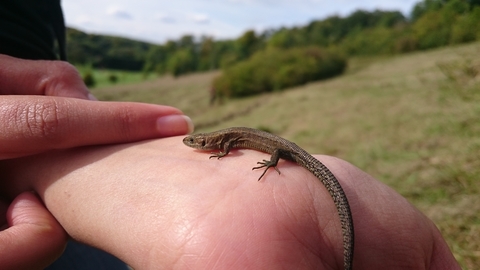 In the rough grass, where errant golf balls look like puffball mushrooms, a natural habitat boasts beautiful butterflies and awesome orchids.
Know before you go
Access
You can enter via the public footpath, where it cuts across the Green Hill/West Hill road. If you are walking, the footpath begins 350m along from where West Hill meets Luxted Road. The R8 bus (Orpington to Biggin Hill) stops in LuxtedRoad, Downe. The nearest railway station is Orpington, six kilometres away.
The footpaths through the reserve are unmade and on slopes. There are no benches. Car parking is best available in the nearby village of Downe, where the lanes are narrow. The reserve is a fifteen-minute walk from Darwin's home, Down House, now owned by English Heritage and open to the public.
When to visit
Opening times
Access at all times via the public right of way
Best time to visit
April to July
About the reserve
Some golf courses can be surprisingly good for wildlife, and West Kent Golf Course is a fine example. It is within a short walk of Down House, the home where Charles Darwin wrote his seminal work On the Origin of Species, and it is suitably fitting that this is one of the Trust's most valuable reserves.
The site sits in a superb area of chalk grassland, scrub and woodland where more than 28 species of butterfly have been recorded, benefiting from the unusual range of wildflower species which Darwin studied and wrote about. Darwin's writings suggest that the reserve helped inspire his theory of evolution by natural selection and it is a key part of a proposed World Heritage Site: Darwin's Landscape Laboratory.  
History of West Kent Golf Course
The golf course opened in 1926 and occupies former farmland that was used for grazing sheep and cattle. In 1987 the golf club agreed to let the Trust manage the eastern bank to enhance its value to wildlife.
Management of West Kent Golf Course
The agreement with the golf club allows the Trust to conserve and enhance the rare chalk grassland habitat which is important for so many species. Rotational meadow cuts, combined with some selective burning, helps control invasive grasses and sustain high species diversity.  
Status of West Kent Golf Course
Part of a Site of Metropolitan Importance, Metropolitan Green Belt  
Volunteer with West Kent Golf Course's team
Get involved with our Brilliant Butterflies project taking place at this reserve. Email Anna on brilliantbutterflies@wildlondon.org.uk
 
Get involved at West Kent Golf Course