Whenever you buy bird food from Vine House Farm, up to 4.5% of the value of your purchase goes to your local Wildlife Trust. Make sure you mention London Wildlife Trust when you buy!
Vine House Farm Bird Foods has been working with The Wildlife Trusts for the past 10 years, helping to protect and restore areas for nature and inspire people to experience wildlife first-hand. To date, Vine House Farm's donations have totalled £2,000,000, including over £20,000 for London Wildlife Trust.
To find out more about Vine House Farm and to buy food directly from their conservation award-winning farm visit the Vine House Farm website.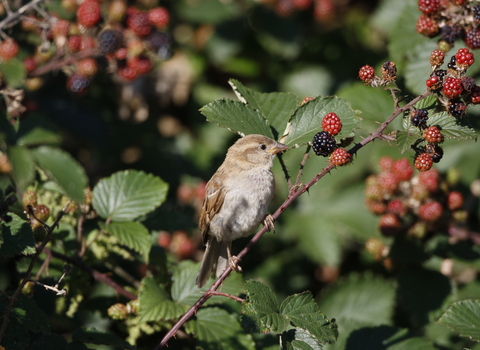 Shop online at Vine House Farm
During our 10 year partnership London Wildlife Trust has received £14,095 from Vine House Farm
Visit the online shop
Wildlife is a priority at Vine House Farm in South Lincolnshire, where the vast majority of their bird seed is grown using award-winning, sustainable farming methods.
The way in which the farm is managed for wildlife is impressive - there are 15 acres of wild flower meadow, three miles of hedges have been planted, and 12 acres have been given over to new ponds.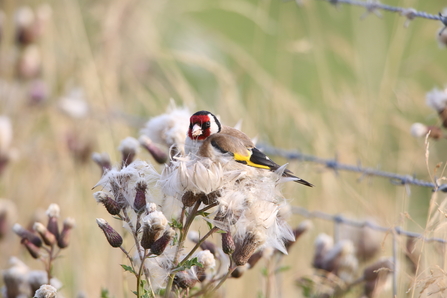 There are nest boxes for tree sparrows and previously derelict farm buildings have been partially restored simply so they can provide a home for breeding barn owls. In fact everywhere you look on the farm you'll see measures and initiatives which have wildlife in mind. Their products are of the highest quality and are amongst the most competitively priced on the market.
By purchasing your bird food from Vine House Farm you can enjoy feeding your garden birds whilst also knowing you are directly supporting wildlife in London and across the UK.
They also sell squirrel proof bird feeders - useful for stopping bold London squirrels from gobbling up all your bird food!