Camley Street Natural Park
Camley Street Natural Park is currently closed whilst improvement works take place.
It is a unique urban nature reserve, surrounded by significant new development in a bustling part of central London - between King's Cross and St Pancras.
The woodland, grassland and wetland habitats including ponds, reedbed and marshy areas, provide a rich habitat for birds, butterflies, amphibians and plant life, while the new Visitor Centre will cater for the thousands who visit annually.
Construction of the new Visitor and Learning Centre is well on the way. Alongside the Centre, much-needed habitat enhancement works are taking place, including desilting the ponds, enhancing the wildflower meadow and improving the wetland and reedbed areas. 
100m of multi-functional floating reedbeds have been placed in the water's edge along this area of the Regent's Canal. They incorporate habitats for birds to nest, invertebrates to live, fish to spawn and shelter from predators. The reedbeds will also provide a range of ecosystem functions, including the absorption of excess nutrients from the water, mitigating canal pollution.
Please note Camley Street is currently closed for improvement works, we hope to welcome visitors back again soon.
To stay in the loop about reopening and events at London Wildlife Trust, sign up to our mailing list: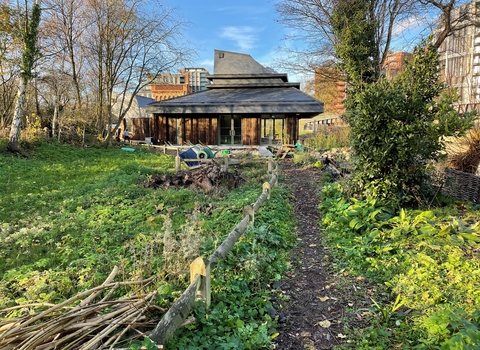 Improvements - progress update
We are very happy to report that our new visitor centre building has now been completed by Ash Construction and was handed over to us at the end of 2020, the construction having been majorly delayed due to a number of issues including the Covid-19 pandemic. 
Read more here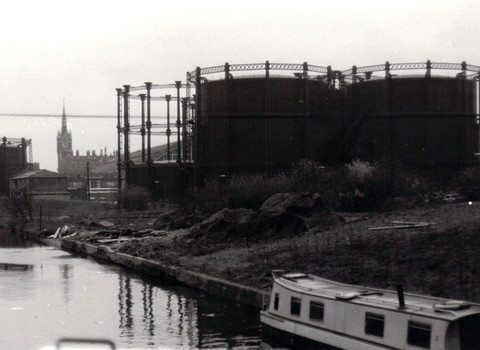 History
The site was once a coal drop for the railways into nearby King's Cross Railway Station, which was demolished in the 1960s. It had been colonised by nature so the Trust ran a campaign to save the site from development and instead create a nature reserve; Camley Street Natural Park opening in 1985.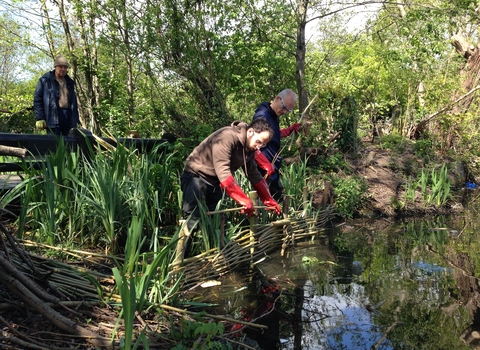 Management
As visitor numbers increase care is taken to protect the reserve's wild spaces and ensure nature is allowed to thrive through careful management of paths and habitats from trampling and disturbance.
Visit nearby nature reserves