Camley Street Natural Park needs you!
Donate to reopen Camley Street
We have launched our first ever crowdfunder to raise £30,000 to reopen Camley Street Natural Park. Every donation, however small, will bring us one step closer to our goal. Show your support to this beloved nature reserve today and go to our crowdfunder page to be a part of Camley Street's future.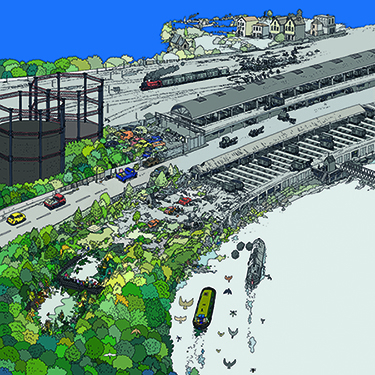 Camley Street Natural Park is a green oasis in the heart of King's Cross. It was rescued from development by local people more than 30 years ago and has been treasured by the community for decades/ever since.
The nature reserve, managed by London Wildlife Trust, gives a home for city wildlife and provides a place to go to for peace and quiet in this bustling area. The visitor centre has been a space of education for thousands of school children, and training for dedicated volunteers. Camley Street Natural Park has always been free to visit and enjoy, and we want to keep it that way.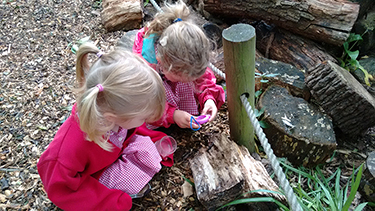 Unfortunately, in 2017 Camley Street Natural Park was closed as the 1980s visitor centre was old and in urgent need of replacing. It was no longer fit for the number of visitors coming through the gates each day, and was costing more and more to repair every year.
Now, we are building a new, eco-friendly learning centre at the reserve for local schools, more volunteers, and people who live and work in the area to use and enjoy. 
This is a major project and we are asking for your help to raise the £30,000 we need to get the job done and reopen the reserve. Our crowdfunder is 'all or nothing' – we must reach our goal by Sunday October 31st or we will not receive anything at all.
Spacehive takes a "pledge" from you via setting up a one-off Direct Debit. This is perfectly secure and can only ever take one payment from your account. No money will be taken from your account until the project ends, and only if it is fully funded.
Together we can reopen Camley Street!
If you would like us to Gift Aid your pledge, please download and fill in the form below and return to supporters@wildlondon.org.uk or via post.
Download a Gift Aid form for your pledge.
Buy a wildlife plaque
Gift a wildlife plaque to a loved one to celebrate a birthday, wedding, or memorial. Choose from different animals. The money will go towards the building works and reopening of Camley Street Natural Park.