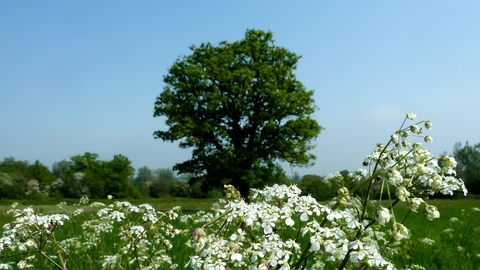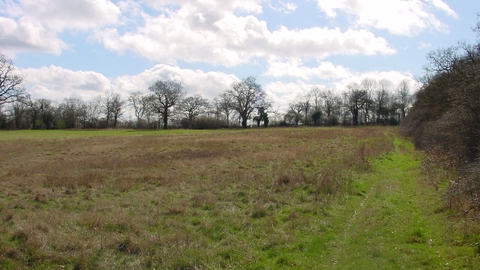 Loved by bees, this patch of traditional English countryside within London's leafy northern fringe teems with life every spring and summer
Know before you go
Grazing animals
Cattle
Access
The main entrance is in Hendon Wood Lane next to the Old Cholmelian Sports Club. There are two other entrances; one at the junction of Hendon Wood Lane and Totteridge Common and the other in the site's north-east corner, accessed via the London Outer Orbital Path which runs along the northern boundary. The 251 bus stops in TotteridgeCommon, and the nearest station is Totteridge and Whetstone (Northern line) a half-hour walk away.
Both entrances are via kissing gates. There are no steps or slopes. Footpaths are mainly unsurfaced. The nearest street parking is in The Ridgeway.
When to visit
Opening times
Open at all times
Best time to visit
April to July
About the reserve
Part of one of London's last remaining tracts of traditional countryside, Totteridge Fields and its environs are a beautiful place for a spring or summer walk. Ancient hay meadows are criss-crossed by old hawthorn and blackthorn hedgerows, marked by veteran oak boundary trees. Bright with blossom in spring, these provide excellent nesting and feeding sites for birds. The fields are dotted with colour in summer, when grasses and flowers bloom. Butterflies are abundant, and sedges can be found in the ditches that provide valuable shelter for amphibians.  
History of Totteridge Fields
Part of a wider patchwork of meadows and hedgerows that are a relict of what's termed 'ancient countryside', Totteridge Fields once produced hay for London's horse-traffic. In the early 1990s the three fields were proposed to become a cemetery, which was opposed by local people, and this led to the site coming under the Trust's management from 1993. The hay is no longer cut and baled for dray horses but the fields are now grazed by local cattle.  
Management of Totteridge Fields
The Trust manages three of the 30 fields of the Totteridge Fields complex, leasing them from Barnet Council. Traditional hay-cutting methods are used, with volunteers mowing alternative areas each year to help conserve the richly diverse plant and invertebrate population. This work is supplemented by conservation grazing with traditional breeds of cattle, first introduced in 2014.
Further works are undertaken to maintain the pond and ditches in the lower wetter parts of the reserve.   
Status of Totteridge Fields
Part of a Site of Metropolitan Importance for Nature Conservation, Metropolitan Green Belt, Local Nature Reserve.  
Get involved at Totteridge Fields   
Volunteer with Totteridge Fields's team
Species
Habitat