Help save London's water voles this Christmas
Water voles are in danger of becoming extinct. Your support today can help save the London population.
How could your donation help our water voles?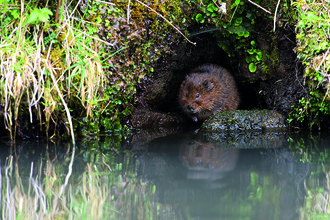 £40 could help pay for kit such as chest waders
so we can clear out ditches where machines can't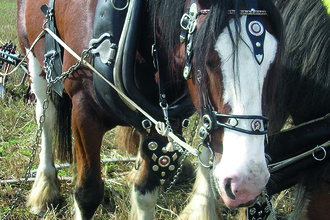 £60 could help us bring in heavy horses
to restore ditch networks without damaging vole burrows
Once upon a time, in the early 1900s, there were 8 million water voles in Britain. Now there are only about 100,000 left of this still-iconic British species.
It's desperately sad and shocking that since the 1970s, water vole numbers have declined by as much as 95% across much of Britain. Loss of habitat and predation by the American mink are their biggest threats today. But there is something we can do.
This Christmas brings a real opportunity to help save them from dying out and increase their population in two key London Wildlife Trust reserves.
Crane Park Island in the Borough of Richmond currently has a small population of water voles, but they are in drastic need of help. In 2018, predation by American mink wiped out many of the island's neighbouring populations. The population that survived is so small that, even with a lower threat of mink, it can't expand back into the surrounding area. Only by reintroducing water voles can we hope to expand the existing population – and a larger population with a mixed gene pool will be far stronger and therefore more resilient.
At Frays Farm Meadows, we plan to open up old ditchlines so that the population there can reconnect with another population in the nearby Uxbridge Business Park, so they can grow into a larger and more viable population.
We need your help now so we can finish preparing the habitat at these reserves this winter, ready for water voles to return and breed.
You can help build a better future for water voles. Please give your winter gift today.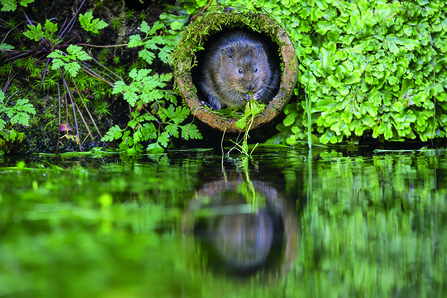 All donations to this appeal are unrestricted. Any donations above the amount required for water vole work will be used where they are needed most to protect London's wildlife.
If you would prefer to support London Wildlife Trust with a regular donation you can become a member.
You can also donate:
If you aren't able to print our donation form please send a note with your cheque including your name and contact details and let us know if you would like to Gift Aid your donation, so we can send you a Gift Aid declaration form in the post. Unfortunately we cannot claim Gift Aid from your donation unless you have filled in a Gift Aid declaration form. 
You are welcome to donate anonymously if you wish.
Alternatively you can donate by phone - call 0207 803 4272 (Monday – Friday, 9.30am – 5.30pm).
Thank you